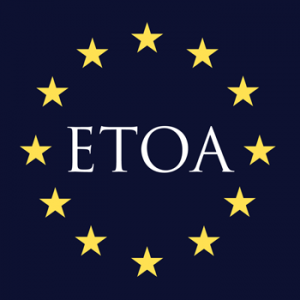 Leaders of the tourism industry in Europe and Japan, meeting at the European Tourism Summit in Lucerne last week, concluded with an agreement that Japan's tough consumer laws are acting in a counterproductive way when it comes to group tourism in Europe and urgently need reform.
Under Japanese law, a consumer who does not receive exactly the product specified will be entitled to punitive levels of compensation even if the provider offers him a superior replacement.  Therefore, if, for example a Japanese tour group is promised a four star hotel and instead is provided accommodation either in another four star hotel of similar standard or in a superior five star property; the travel agent in Japan will still be liable to pay substantial compensation and the suppliers will be asked to contribute in full or in part.
Fenella Bishop, President, TravCorp S.A said: "For many years hoteliers were prepared to accept the Japanese Travel Laws but the advent of alternative distribution channels, in particular the internet and dot.com companies, which do not require them to block off inventory at low rates, means that they will no longer adhere to laws which are not in line with European laws.  Whilst Japanese consumers are welcomed for their politeness and charm, the low materialisation rate of Japanese series and heavy penalties in the event of a 'book out' means more and more hotels are looking for other markets that are more flexible.  And with emerging markets such as China demanding exponentially more space, and South America, Russia and the Middle East also booming, they don't have to look far".
In the past, Japanese agents provided hotel lists with a large number of hotels which were approved for use; although a book out even to an hotel on the list after documents had been issued to clients would still require compensation.  However, a recently emerging trend is to provide lists with only one or two hotels, which makes initial procurement extremely difficult and penalties in the event of a book out to a hotel not on the list even heavier.
The laws entitle the Japanese consumer to compensation for any change to the service promised by their agent.  For example, if a Japanese person is given a room with a shower but no bath and, on complaint, declines to move until the next day to a room with bath, due perhaps to time constraints, he will still be entitled to compensation.
Service is key for the Japanese guest and traditionally Japanese agents offer their clients a wide choice of departure dates and this results in low materialisation or small group sizes.  Given that Japanese agents cancel only 30 days prior to departure, hotels are left with unsold space.  
"This actually creates a problem for us…" explains Tetsunori Dambara, Executive Officer of Japan Association of Travel Agents (JATA) and Vice Chairman of its Team Europe Committee: "With demand for European hotels of the right standard for the Japanese market outstripping supply, we really struggle to source the accommodation we want.  If our hands were less tied by our own legislation, we could provide our clients with a better product and a better service."
The meeting resolved that ETOA would prepare a report for JATA to use when making the political case in Japan for the reform of consumer law as it relates to tourism.