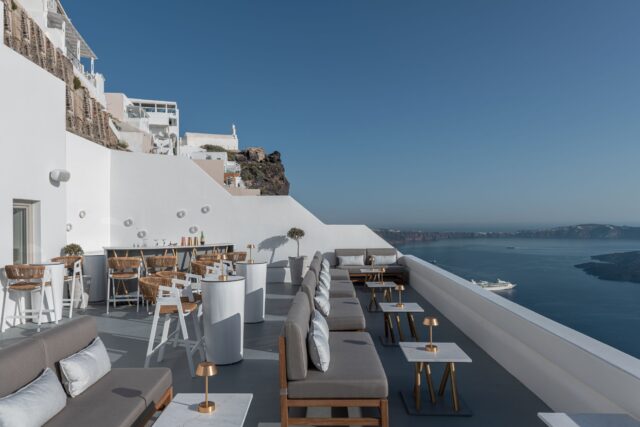 Grace Hotel in Santorini, the only member of Auberge Resorts in Europe, enriches the summer months of July and August with a series of exciting mixology and gastronomy events, rooted and inspired by the island's bountiful offering of pure, delicious ingredients. 
This season, and for the first time ever, Grace Hotel hosts a legendary duo: chef Lefteris Lazarou of Varoulko Restaurant and bar entrepreneur, founder of Baba au Rum bar, Thanos Prunarus. In their respective fields, the pair epitomise the passion, creativity and vision that Grace Hotel stands for while their illustrious know-how guarantees that this season's events will make for unique memories amid a stunning ambience. 
Cocktail Masterclasses by Thanos Prunarus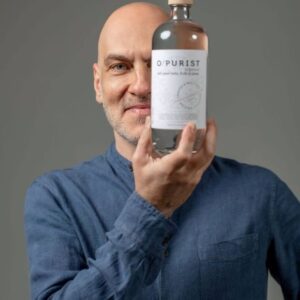 Grace Hotel welcomes the inspiring Thanos Prunarus to 363 Bar by Baba Au Rum! The pioneering founder of the Athenian Baba Au Rum, featured in the world's top 50 bars, joins forces with a team of seasoned bar professionals for a series of inspiring, uplifting and exciting Cocktail Masterclasses. From Wednesday, July 13th to Sunday, July 17th, inspired by a veritable treasure trove of local ingredients – from juicy Santorini tomatoes, to wild island capers – Prunarus serves up to the season's most delicious creations in Grace Hotel's refined summer sanctuary.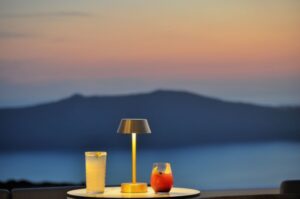 Framed by amazing views of the island's caldera, the forward-thinking Prunarus fuses his prowess with the best, freshest island ingredients for cocktails with a signature Santorinian spin. Prunarus' immersive masterclass combines heritage and innovation while pairing Mediterranean staples with the contemporary art of mixology in the most exciting way. With an exceptional team by his side Prunarus readies his shakers to mix up flavoursome drinks in the gorgeous Grace Hotel, the epitome of a Cycladic dream come true, while initiating attendees to local ingredients of the finest quality. 
The gastronomic journey of Varoulko Santorini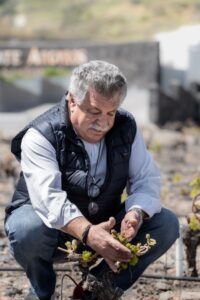 Throughout his decades-long career, innovative chef Lefteris Lazarou has manifested his love for local, home-grown ingredients, recruiting their unique flavours in his sumptuous recipes. At Grace Hotel's Varoulko Santorini, the lauded chef's philosophy encounters an island rich in tradition with a unique wine-making patrimony. Santorinian wines are a natural addition to Lazarou's roster of flavoursome allies as their outstanding flavours have the capacity to not only enrich any dish but also serve as the perfect accompaniment to meals prepared with care and passion. 
This July and August, Grace Hotel will be hosting the most unique taste explorations, in partnership with some of the island's best wineries. Boutari Winery, a household name throughout Greece for its great contribution to the revival and development of indigenous grape varieties will be visiting Varoulko Santorini on July 22nd & 23rd, Artemis Karamolegos Winery, established in 1952 and boasting a number of distinctions will be at Grace Hotel on July 29th & 30th, while Estate Argyros, the largest owner of vineyards in Santorini will be present on August 13th & 14t.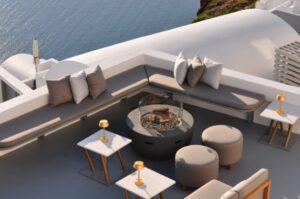 Expert sommeliers from these top Santorini Estates will be visiting Grace Hotel and Varoulko Santorini to initiate guests in a delicious voyage: a sensational menu curated by chef Lazarou himself, accompanied by the most balanced, and intriguing pairings of local grape varieties such as Assyrtiko, Athiri, Mandilaria and Vinsanto, for a sensory experience like no other. 
A meeting of trailblazers and incredible tastes at Grace Hotel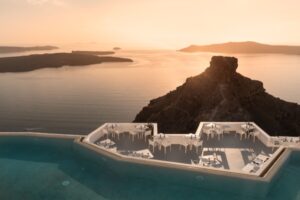 With an exceptional creative flair, years of know-how and a commitment to using only the finest ingredients, Prunarus and Lazarou may walk different paths, yet are united by a sentiment that is as simple as it is powerful: local products hold an almost magical power to accentuate rich flavours, reveal hidden tastes and elevate the ensemble – whether that is a delightful cocktail or a mouth-watering, inspired dish.
In the glistening sanctuary of Grace Hotel, the expertise of two established entrepreneurs and their trailblazing spirits meet the unique natural riches of Santorini in a series of events that celebrate the island's generous grounds.