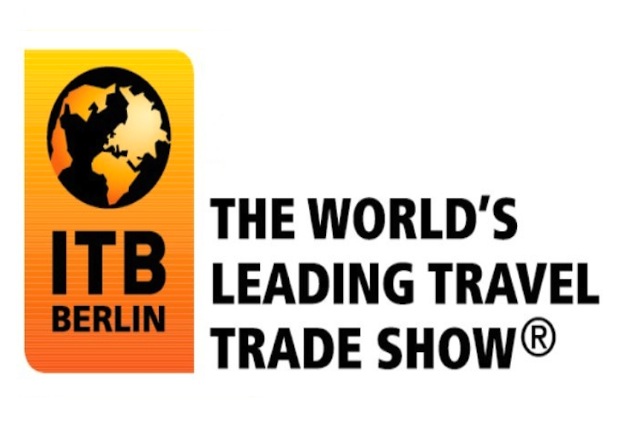 Access to a premium circle at the World's Leading Travel Trade Show for the best buyers in the tourism industry – Numerous advantages for members – The application deadline is 14 February 2020 – New: HOME OF LUXURY by ITB
Berlin, 6 November 2019 – As of now ITB Berlin (4 to 8 March 2020), is inviting leading buyers from around the world to apply to become one of only 1,000 members of the ITB Buyers Circle. Applications should be submitted to www.itbbuyerscircle.com. Candidates will be assessed on an individual basis. Details and application forms are available online at www.itbbuyerscircle.com. Our partnership with Loop and Luxury Hotel & Spa Management Ltd. means that for the first time luxury buyers can attend the new HOME OF LUXURY by ITB – the exclusive meeting place for luxury buyers at ITB Berlin at the Marshal Haus of Messe Berlin. Participation in the HOME OF LUXURY also includes membership of the current ITB Buyers Circle at ITB Berlin 2020.
National and international decision-makers from the leisure, business travel and MICE sectors, as well as startups, can take advantage of the free services offered by the ITB Buyers Circle. The exclusive 90-minute ITB Speed Networking event will be taking place on the morning of Thursday, 5 March 2020 for the sixth time. A pre-matchmaking system ensures buyers can target those exhibitors whose products interest them. Furthermore, members of the ITB Buyers Circle will be the first to receive invitations to all the important themed networking events. For the first time, buyers registered at ITB Berlin as trade visitors will also be able to take part in the ITB Speed Networking event. All buyers who register when they purchase a trade visitor ticket will be automatically assessed, and subject to meeting the qualification criteria will be received an emailed invitation to the ITB Speed Networking event. For members of the ITB Buyers Circle admission to the ITB Speed Networking event is free of charge. As participation numbers are limited and matchmaking will take place only from 10 to 27 February 2020, trade visitors are advised to make their purchase early from the ticket shop, which is online as of November.
The senior buyers of the ITB Buyers Circle benefit from numerous services which save time and significantly improve efficiency as well as ensuring a pleasant stay at the show. The ITB Buyers Circle Lounge at the Marshall Haus offers a tranquil atmosphere where Wi-Fi, refreshments and a quiet area are available to the selected members. Buyers can make use of the Open Networking Area in the gallery and separate meeting rooms, which can be booked in advance, for in-depth meetings with exhibitors away from the bustle of the fair. Other advantages of the ITB Buyers Circle include free admission, including to the ITB Berlin Convention, early access via a fast lane to the exhibition grounds from 8.30 a.m., and shuttle services.
At the last ITB Berlin in March 2019 50 per cent of the members had at least five million euros at their disposal, 50 per cent were from companies with more than 100 employees, 60 per cent had previously visited ITB Berlin at least four times, and 70 per cent operated in Europe. 80 per cent were involved in the final decision-making process, 70 per cent were interested in European destinations, 30 per cent in Africa, 40 per cent in Asian destinations, 20 per cent in the USA, 10 per cent in Australia and Oceania, and a further 10 per cent in Central and South America.
As an international umbrella brand, ITB unites four individual show profiles from Germany (ITB Berlin), Singapore (ITB Asia) China (ITB China) and India (ITB India), and is active all year round on the tourism industry's strongest growth markets.