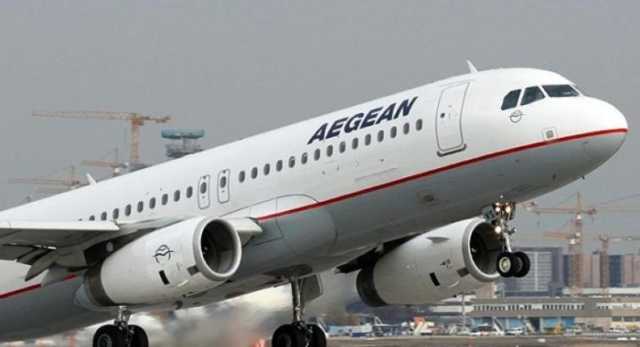 AEGEAN announced its financial results for the first half of 2018, where an overall increase is noted in all work areas and a drop in losses, compared to last year's numbers.
During the first half of 2018, the company transported 5.9million passengers – an increase of 7%. An increase of 5% was noted in inland transportation compared to 2017.  An 8% increase was noted for passengers travelling abroad.  Flights to and from Athens came up to 13% while 11 new destinations abroad have been added to its network.
A net profit of €163.2 million was made this year.  A withdrawal of €33.6million was made to cover the order for the new generation aircraft – Airbus A320neo – the company intends to add to its fleet.
Mr. Dimitris Geroyiannis, Managing Director, stated the following:  Following a great year – 2017 – as far as passengers are concerned, despite the competition from many air companies, we are heading for yet another year of great development and growth.  We focus on offering excellent service to our passengers and on improving, developing and managing our network. 
Our country's tourism is still growing, contributing to many job opportunities but keeping to a weaker winter period. We have added 11 new routes from Athens, thus strengthening not only our network but also covering the needs of our passengers. New aircraft from Airbus A320neo are to be added to our existing fleet.  In this way it can offer new services to its passengers along with a wider spectrum of new destinations.
It seems likely, judging from the last and critical 3 months of last year, that everything will be positive, despite the stressful competition from other companies.  One must not forget the price of oil which is escalating.  All tables of detailed information can be found on the company's website www.aegeanair.com .
The management of AEGEAN will conduct a conference call to discuss all the results of the first half of 2018, on Monday 3rd September at 17:00hrs local time.   
AEGEAN and Olympic Air transported 13.2million passengers in 2017.  The schedule for 2018 covers a network of 153 destinations, 122 abroad and 31 inland to 44 countries. AEGEAN is a member of the most dominant airline alliance group – STAR ALLIANCE.  The company has moreover been awarded, by Skytrax World Airline, as the best peripheral airline in Europe for 2018. In June, of 2018, AEGEAN signed a contract with Airbus to increase the company's fleet with a total of 42 new generation aircraft – A320neo.