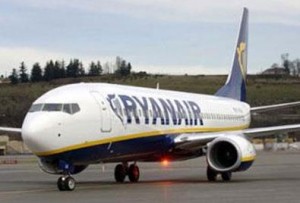 Ryanair, Europe's favourite low fares airline, today (11 Feb) urged customers not to miss its Deal of the Day:

Ryanair's €9.99 Deal of the Day includes all non-optional taxes, charges and fees, so passengers who travel with carry-on luggage only and don't pre-select their seat or purchase priority boarding, can book, check-in online and fly for this advertised €9.99 price. The flight connecting Athens to Thessaloniki will start operating on 1st April with 5 daily flights.
These cheap flights must be booked on the Ryanair.com website before midnight (24:00hrs) Thursday, 13 February.
Ryanair's John Alborante said:
"Only Ryanair sells Europe's lowest fares with no fuel surcharges guaranteed, across over 1,600 routes, connecting 186 destinations, while delivering Europe's No 1 customer service, with the most on-time flights, fewest cancellations and least mishandled bags.
Customers can fly from Athens to Thessaloniki and viceversa for just €9.99 in April and May thanks to our Deal of the Day. These seats are only available until midnight (24:00hrs) Thursday (13 Feb) and at these mad prices are sure to be snapped up fast, so we urge customers to book these cheap flights on the Ryanair.com website before they sell out."