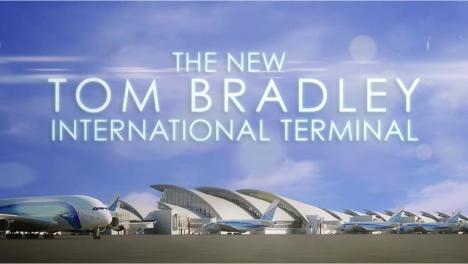 Los Angeles World Airports (LAWA) today launches www.laxappreciationday.com  the reservation site for the public to register to attend LAX Appreciation Day – a preview of the New Tom Bradley International Terminal (TBIT) at Los Angeles International Airport (LAX) on June, 22 from 9 a.m. to 6 p.m.
            LAX Appreciation Day will give the public a one-day only opportunity to get a sneak peek of the New TBIT that will feature 18 new boarding gates – nine of which will accommodate the larger, new-generation aircraft, such as the Boeing 747-8 Intercontinental and Airbus A-380 super jumbo jets, before it officially opens for operations later this year.  The public will enjoy special entertainment, architecture, aviation and USO displays, multi-sensory media experience, art tours, raffle prizes and can meet the PUP'S that are part of the LAX Pets Unstressing Passengers (PUP) Program.  
                  There will be opportunities available to see the New TBIT during six sessions (each 1.5 hours) with the last session being from 4:30 p.m. to 6 p.m.  A timed LAX Appreciation Day Boarding Pass, is only valid for the selected tour time and is non-transferable.  A maximum of six tickets per registration transaction is allowed with additional tickets available by creating a new registration.  Upon completion of registration, guests will receive an email confirmation with a Boarding Pass and a separate Parking Pass for complimentary parking.  Shuttle service will be provided from the parking lot to the terminal. Guests need to print the Boarding Pass, and Parking Pass and bring to the preview for entry. 

Backpacks and large bags will not be allowed, and smaller items such as purses and camera bags are subject to inspection.  Guests are strongly encouraged not to bring any bags as entry into the New TBIT could be delayed.  Food and beverage are also not allowed.