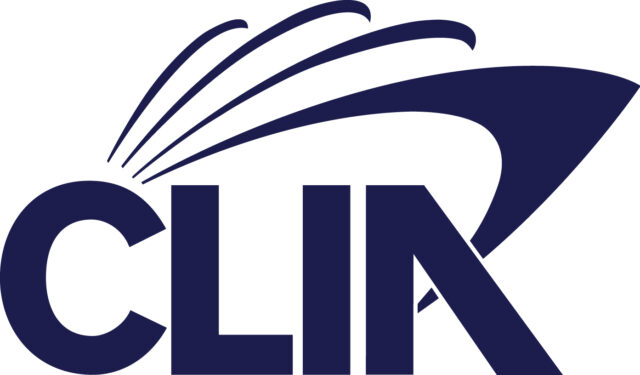 CLIA's annual European Summit and inaugural CLIA Innovation Expo will take place 11-14 March 2024
Cruise Lines International Association (CLIA) announces Genoa, Italy, will be host to the 2024 European Summit and the new CLIA Innovation Expo.  Both events will be part of a week of activities during 11-14 March 2024 focused on innovation, sustainability, and community.
In partnership with the Ligurian Region, Municipality of Genoa, the Ports of Genoa, and Chamber of Commerce of Genoa, top cruise line executives, industry innovators, and political leaders will gather to showcase the industry's leading role in providing environmental and tourism management solutions.
The CLIA Innovation Expo is a new forum for companies currently supplying, or interested in supplying, the cruise industry, with a focus on maritime technology, and hospitality.  The Expo will showcase solutions and products from across Europe, Italy, and in particular Liguria and the surrounding regions.
The CLIA Innovation Expo will include an innovation hub where technology developers and suppliers across various categories will introduce and discuss new products and solutions for the industry.  A Taste of Cruise Pavilion will include a culinary demonstration area and connect hotel, food, and beverage suppliers with cruise line decisionmakers in procurement and operations to explore new offerings.
The European Summit will build on the successful Summit in Genoa 2022 and Paris 2023, which brought together institutional representatives and stakeholders from across the supply chain to debate key policy issues and developments.
Pierfrancesco Vago, Global Chairman, CLIA, and Executive Chairman, MSC Cruises, said: "Sustainability and innovation are the hallmarks of the cruise industry, and this week of activities will demonstrate this unequivocally.  The entire cruise industry will send representatives, including senior executives and buyers, making this a unique opportunity for anyone who wants to engage with our industry to come and showcase their products, solutions, and services. This is the first time that these events will take place, and Genoa, as a leading European cruise port and a centre for shipbuilding and marine technology development, is a perfect match."
"The central role of Liguria in the cruise industry," explains Liguria Region President Giovanni Toti, "is once again recognized by an international initiative. Thanks to CLIA, the new challenges of the blue economy will pass through our region to look at the future of the sector: together we will draw the lines for a more sustainable cruise tourism and how innovation will help to achieve new frontiers of shipping. The choice of Genoa as the capital of the event reaffirms the ability of the Liguria Region, the Chamber of Commerce, the Port System Authority, and the Municipality of Genoa to work together to attract major events related to cultural and conference tourism. A unique opportunity for visibility not only for the city, but also for all the ports of call in Liguria."
Mayor Bucci of the Municipality of Genoa declares: "It is a great honour for Genoa.  This Summit represents the strategic importance of our city in the Italian and European cruise sector.  We have recovered and exceeded the pre-pandemic numbers, thanks to great teamwork.  The goal for the coming years is to be able to confirm and surpass the passengers of recent years, demonstrating that our city is increasingly lively and attractive for Italian and foreign visitors.
President Signorini of the Ports of Genoa says: "We are honoured to have the opportunity to host in Genoa, Mediterranean's leading cruise destination, such an important event for the cruise industry. This year, with a forecast of more than 2 million cruise passengers, the Ports of Genoa are poised to consolidate their leadership in the Mediterranean. The port, shipping, shipyards, and cruise sectors represent an enormous valued-added contribution to the Liguria Region and the City of Genoa's economy.  We are firmly convinced that Genoa will be in a strong position to attract the industry's major players at the forthcoming Cruise European Summit."
Luigi Attanasio, President of the Chamber of Commerce of Genoa, noted: "We are proud that Genoa is hosting for the second time the CLIA European Summit and its first Expo that will include a Taste of Cruise pavilion and an Innovation Hub that will allow Liguria and the surrounding regions to introduce many new providers of the world's finest food, beverage and technical innovations for the cruise industry."
Marie-Caroline Laurent, Director General, Europe, CLIA said: "The cruise industry is at the heart of Europe. These events will highlight how Europe is leading the way in cruise shipbuilding and what this means for the European economy. Europe is also setting the pace for sustainability and the cruise industry is using its innovation and expertise to help to deliver on Europe's climate ambitions.  Collaboration is key to innovation, and we look forward to a week of debate, displays, and workshops, showcasing the best of our industry." The week of activities will gather cruise lines decision-makers, senior representatives of shipyards, classification societies, ports and destinations as well as governmental bodies, experts in maritime technologies, and existing and potential cruise suppliers with a focus on technology and hospitality.
For more information about this exciting event and to find out how your company can get involved, please visit www.Cruising.org/CruiseWeekEurope.    
To receive details on showcasing your products and services at the Innovation Expo, please email us at InnovationExpo@cruising.org.