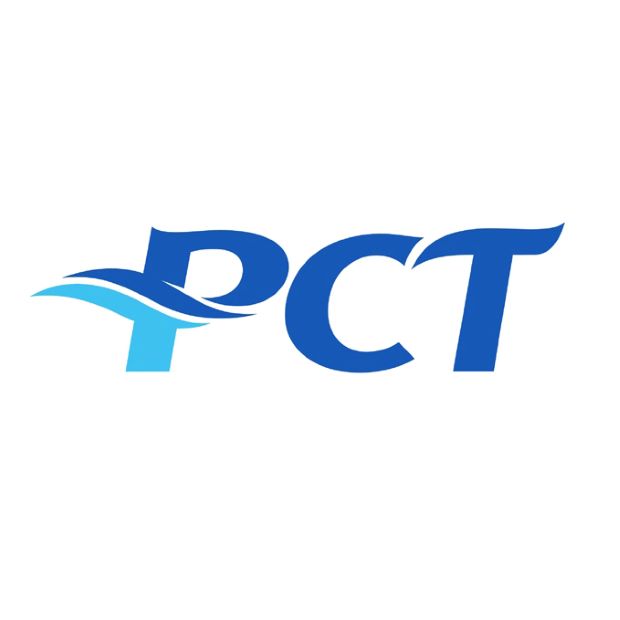 PCT S.A. (Piraeus Container Terminal Single Member S.A.) made a donation to Piraeus Sailing Club as part of its Corporate Social Responsibility program, contributing to the upgrade of the Club's sports facilities.
Recognizing the Club's contribution to the promotion of athletes who have honored Greece with their performance, PCT donated for the replacement of the boat launching and lifting slip at the Club's facilities. The donation was received by the President of Piraeus Sailing Club, Mr. Ioannis Papadimitriou during a special event, hosted at the Club's premises in Piraeus, in the presence of the former Deputy Minister of Shipping and Island Policy Mr. Kostas Katsafados and the Executive Deputy Managing Director of PCT Captain Wang Jihang.
With this gesture, PCT S.A. signifies the expansion of its social responsibility actions in Culture and Sports, while continuing to support the local community in the fields of social welfare and education.
During the event, the Former Deputy Minister of Shipping and Insular Policy Mr. Costas Katsafados stated: "I would like to express my sincere congratulations to PCT S.A. which once again affirmed its support to the needs of the local community. Piraeus Sailing Club has given us glorious moments both nationally and internationally by providing its athletes with the necessary attributes and guarantees to be able to offer our country high distinctions".
The Executive Deputy Managing Director of PCT S.A. Capt . Wang Jihang said: "We are particularly happy to be standing next to Piraeus Sailing Club, supporting its work for the promotion of water sports. Our goal is to contribute towards the strengthening of athletes and enhance their efforts in achieving high goals".
The President of IOP Mr. Papadimitriou Ioannis underlined: "The promptness with which PCT SA responded to our call was touching. On behalf of Piraeus Sailing Club – staff as well as athletes – I sincerely thank the Management of Piraeus Container Terminal for their great contribution to sports and the society of Piraeus. We promise that we will continue with the same passion and commitment to generate for Greece further world awards and distinctions in sailing".
About PCT:
Piraeus Container Terminal Single Member S.A., one of the leading container terminals in the Mediterranean region, is a company founded in Greece, and a fully controlled subsidiary of COSCO SHIPPING Ports Limited (a leading container terminal operator ranked third in the world). As of October 1st 2009, PCT S.A. has undertaken for 35 years the implementation of the Concession Agreement for Piers II and III, which, following an international tender process, PPA S.A. assigned to COSCO Pacific Limited (now COSCO SHIPPING Ports Limited), to which the tender was awarded. Main activities of PCT S.A. are the provision of loading/unloading and storage services for imported and exported containers moving through the Port of Piraeus, including cargoes that use Piraeus only as a transit station (transshipment cargoes). The strategic location of Piraeus , being the first European Port after Suez canal with direct connection to E.U road and rail network  makes it not only an ideal port-hub for destinations in the Mediterranean and  Black Sea but a sustainable partner for all stakeholders of distribution and Logistics services in Europe Middle East and Africa.