…exceeding pre-pandemic levels this summer
On May 6 American is launching seasonal daily service from Athens to New York, complementing existing service to Chicago and Philadelphia.
This summer American will be offering 80% more capacity in Athens than in 2019, a result of larger widebody aircraft operating in the market and additional flying.
American Airlines is adding more travel options between Greece and the United States, launching on May 6 its seasonal flight between Athens (ATH) and New York (JFK). This daily route will complement the airline's daily service to Chicago (ORD) and Philadelphia (PHL), which resumed in April.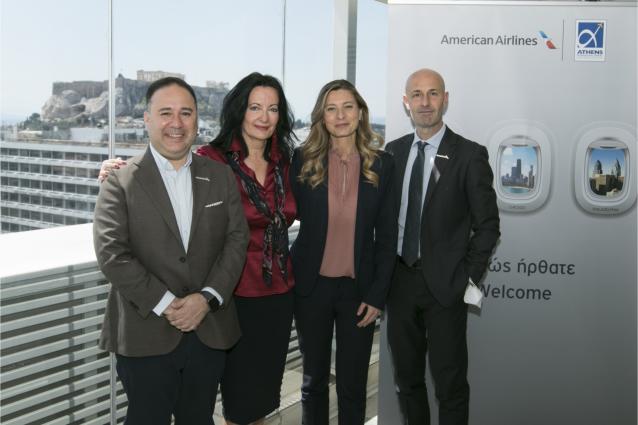 Flights to JFK will operate with Boeing 777-200, to ORD with Boeing 787-9 and to PHL with Boeing 787-8, providing an 80% growth in the airline's ATH operations when compared to 2019, and 47% when compared to 2021.
"As we celebrate 15 years of flying to Athens, we are proud to continue to expand our footprint with more seasonal service to our U.S. hubs, including flights to New York, Chicago and Philadelphia- all providing more flexible travel options to our customers who are eager to return to the skies," said Rhett Workman, American's Managing Director for Europe, Middle East and Asia.
"This summer we are returning to Athens with our Boeing 777-200s, 787-8 and 787-9, providing our customers an elevated and more modern travel experience, complete with Business Class and Premium Economy seats, as well as state-of-the-art interiors, live TV streaming, high-speed Wi-Fi and hundreds of movies and TV shows on-demand at every seat," said Cristian Lizana Prado, Regional Director for Europe Sales.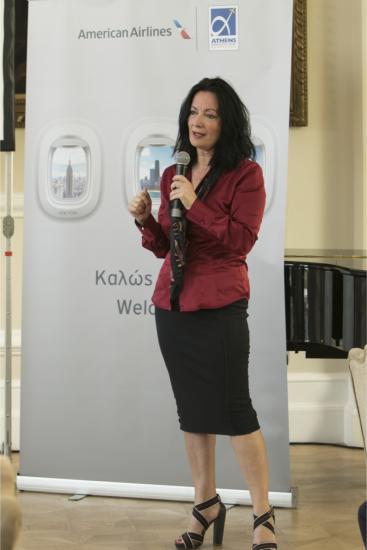 "We are thrilled to welcome American Airlines back to Athens, with daily nonstop seasonal service as of April, connecting exciting cities such as Philadelphia and Chicago with our city, and, as of May, to metropolitan New York as well," said Ioanna Papadopoulou, Director of Communications and Marketing for Athens International Airport. "The U.S. market is traditionally the most important and popular market for Athens and has demonstrated great resilience during the adverse pandemic period, driven also by the large and dynamic Greek-American community. We wish American a wonderful "Athenian" season and we remain totally committed to support our airline partner with its developmental plans to/from our airport."
Athens- U.S. daily summer schedule
Origin

Destination

Departure Time

Arrival Time

Aircraft

ATH

JFK

2:05 p.m.

6:05 p.m.

 Boeing 777-200

JFK

ATH

7:00 p.m.

11:40 a.m. +1

ATH

ORD

14:40 p.m.

4:05 p.m.

 Boeing 787-9

ORD

ATH

1:55 p.m.

8:05 a.m. +1

ATH

PHL

11:55 a.m.

3:40 p.m.

Boeing 787-8

PHL

ATH

4:50 p.m.

9:15 p.m. +1
*Tickets are available for purchase on aa.com.  
Simplifying your travel experience
American is making it easier for customers to travel with the mobile application VeriFLY, designed to help travelers understand COVID-19 documentation requirements for their destination and to show completion of those requirements through an easy-to-understand digital pass. 
Customers can use VeriFLY on all international flights into the U.S, as well as direct and connecting flights from American's domestic airports to several international destinations.