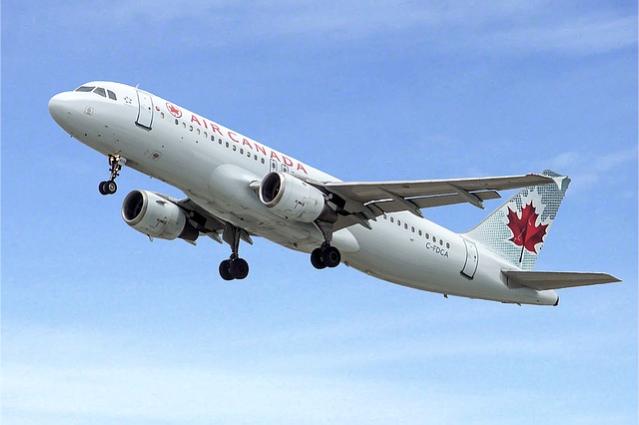 Return of daily summer seasonal services from Athens to Toronto and Montreal 
Air Canada has resumed non-stop services between Greece and Canada. The airline's seasonal service between Athens and Toronto will operate from 28 March – 20 November 2022, whilst the seasonal service between Athens and Montreal will be offered from 29 March – 21 November 2022. Both services will operate daily during the summer peak. 
Air Canada flights from Athens to Toronto and Montreal will be operated by Air Canada mainline with Boeing 777-300ER aircraft, accommodating 450 passengers, with a choice of three classes of service: Economy, Premium Economy and Air Canada Signature Class which features lie-flat seating. All flights are timed to optimise connectivity to Air Canada's extensive North American network, including 46 airports in the U.S. Seats are available for booking at aircanada.com, via the Air Canada App, Air Canada's 24/7 Contact Centre on Tel: 00 800 1612 2040 038, travel agencies or contact Air Canada Reservations on +30 210 934 1322 (Mon-Fri). 
"This is very exciting news for our customers in Greece who can start planning their next trip to rediscover Canada," said Stefano Casaregola, Air Canada Regional Manager Sales Greece. "Our non-stop flights from Athens to Toronto and Montreal will provide our customers in Greece with a direct link to Canada and beyond, as countries reopen and border measures ease around the world for vaccinated travellers. We look forward to welcoming our customers onboard." 
"We are truly excited to be welcoming Air Canada back to Athens, this year earlier than ever  before!", said Ioanna Papadopoulou, Director, Communications & Marketing of Athens  International Airport. "With our direct links to Montreal and Toronto resumed for the summer  period 2022, the connectivity of our airport, our city and our country is tremendously enhanced,  with the traveling public being able to once more enjoy Air Canada's high level of services! We  wish Air Canada a successful summer ahead and we remain totally committed to support the  airline with its developmental plans out of Athens!" 
Athens – Toronto Schedule
Flight 

From 

Departure 

To 

Arrival 

Frequency 

Dates of Operation

AC 897 

Athens 

12:45 

Toronto 

16:30 

Up to daily 

28 March – 20 November 2022

AC 896 

Toronto 

19:15 

Athens 

11:45 

(+1 day) 

Up to daily 

27 March – 19 November 2022
Athens – Montreal Schedule 
Flight 

From 

Departure 

To 

Arrival 

Frequency 

Dates of Operation

AC 899 

Athens 

14:00 

Montreal 

16:50 

Up to daily 

29 March – 21 November 2022

AC 898 

Montreal 

18:30 

Athens 

10:30 

(+1 day) 

Up to daily 

28 March – 20 November 2022
For full schedule details, please visit aircanada.com 
Travel Policy: Book with confidence 
Air Canada's new refund policy is applicable to all tickets purchased. It offers customers the option of a full refund to the original form of payment, an Air Canada Travel Voucher or the equivalent value in Aeroplan Points with a 65% bonus should the airline cancel or reschedule a flight by more than three hours. 
Travelling internationally? 
Visit Air Canada's Travel Ready Hub for the latest government entry requirements. Customers are responsible for ensuring they meet all government entry requirements, including holding the correct travel documents, visas, any required health certificates, and all other eligibility requirements for any flights they purchase. Government requirements may change with little notice. 
International Services 
Air Canada's international services include wide-body aircraft featuring choices of Air Canada Signature Class with lie-flat seating, Premium Economy and Economy Class. Hours of complementary inflight entertainment are available at every seat throughout the aircraft along with options to purchase onboard wi-fi. 
All customers are provided with individual care kits which contain antiseptic wipes, face covering and hand sanitizer. Air Canada's onboard services have resumed and will gradually feature new meals inspired by a panel of celebrated Canadian chefs on international flights departing Canada. 
Customers can also collect and redeem Aeroplan points through Canada's leading loyalty program when travelling with Air Canada, and eligible customers have access to priority check-in, Maple Leaf Lounges, priority boarding and other benefits, where available.