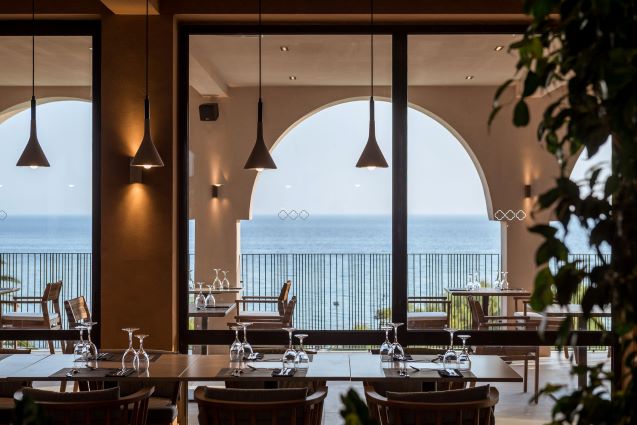 Domes of Corfu Autograph Collection opened July 8th, 2021 to welcome guests
HIP invested close to €14m to upgrade and transform the property
The hotel has joined Marriott International's prestigious Autograph Collection Hotels brand
Ledra Hotels & Villas operates the hotel under Domes Resorts, Greece's leading luxury brand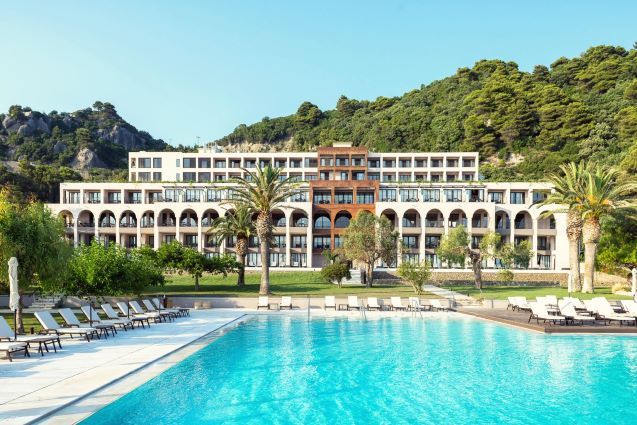 Hotel Investment Partners (HIP), the largest owner of resort hotels in Southern Europe owned by Blackstone real estate funds, announces the opening of Domes of Corfu Autograph Collection – the former Grand Hotel on Corfu – on July 8th, 2021 following an extensive refurbishment.
HIP and Blackstone have invested close to €14m to upgrade and transform the property, which has joined Autograph Collection Hotels, Marriott International's diverse and dynamic portfolio of independent hotels.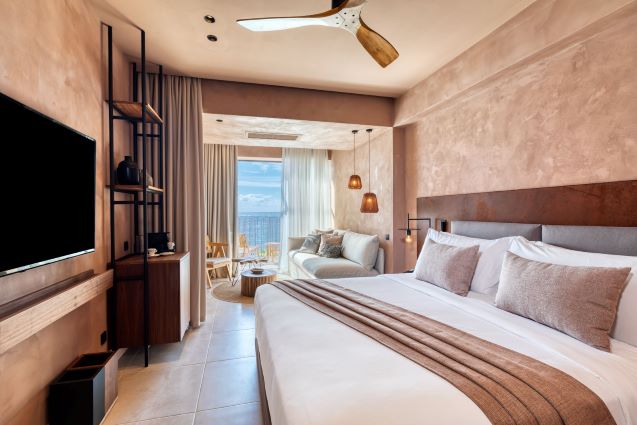 The unique, renovated, brand-new family friendly resort is situated on a prime location in the famous blue flag awarded Glyfada beach on Corfu. The hotel overlooks the sea and has direct access to the famous sandy beach with its crystal-clear waters.
Domes of Corfu refurbishment followed a sustainable design and construction process and its operation follows contemporary sustainable characteristics.
Ledra Hotels & Villas, the dynamic multi-awarded Greek hospitality group of companies, operates the hotel under Domes Resorts, Greece's leading luxury brand.
The renovation includes the refurbishing of all public areas and guestrooms with distinctive aesthetics that blend with the unique environment of Corfu and create a fresh, innovative and bespoke experience for guests. The inspiring resort seamlessly blends local culture and tradition with a relaxed, venetian and bohemian style. It offers those who appreciate the more exclusive, less crowded lifestyle, a bohemian approach to luxury, bringing world-class dining, serene wellness facilities and family experiences together under one roof. The hotel is ideal for families and couples alike looking to vacation in unpretentious luxury.
Domes of Corfu features 233 rooms and suites, each with its own private patio or veranda, three pools, with adult-only areas, and the award-winning Soma Spa. Moreover, the resort offers an unparalleled variety of food and drink outlets with four signature dining concepts and four bars for guests to sample a fusion of local organically sourced cuisine with timeless international dishes. Domes of Corfu also features a progressive Kids Club offering unique activities, as well as a comprehensive water-sports program including water skiing, canoeing, and scuba diving for all ages.
Additionally, the resort presents the Domes multi-awarded signature concept Pergola Core (Conjunction of Refined Experiences) Spianada, that features an open-air area with popup shopping, food festivals, cinema nights, art exhibitions and themed events in an inviting agora style setting. As always, the HLS – Haute Living Selection-, a characteristic hotel-within-a-hotel concept by Domes Resorts, unlocks access to an array of epicurean benefits, off-limits spaces, all-inclusive extras and VIP amenities, such as top tier accommodation options, exclusive access to VIP areas, exceptional dining options and round-the-clock dedicated concierge service.
The refurbishment plan was supported by Alpha Bank which provided the financing for the execution of the capital expenditure.