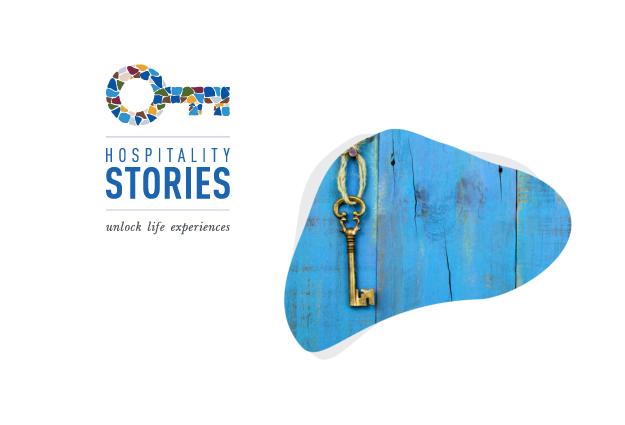 As the world emerges from one of the greatest setbacks to life as we know it, Hospitality Stories comes to unlock the world of travel and unique experiences.
The best kind of travel, the kind that remains in the heart and mind forever, is built on two essential pillars:
The warm welcome the traveler receives from a destination and its people and
the priceless local stories they bring back home from their journey.
This simple statement was what inspired the founder of Hospitality Stories, Dimitra Vlachou to create a company, with expertise in connecting travelers with genuine and personalized experiences in Greece and Turkey.
The mission of Hospitality Stories is the fusion of these two vital elements:
– Hospitality ("filoxenia" in Greek) is an integral part of Greek DNA, for in ancient Greece, hospitality was a cultural law. In turn, Hospitality Stories' mission is to make travelers immediately feel like honored guests instead of tourists, in each of the destinations they visit.
-Our "destination angels", the local storytellers on the ground, accompany travelers at every moment during their experience, sharing with travelers both unmissable sights and off-grid delights, as well as "inside access" secrets, that make a dream holiday come alive.
Hospitality Stories logo, a key that is made up of 9 multicolored pixels (one for each of the different categories of One Day Experiences) will help travelers unlock life experiences, that will last a lifetime.
The new website (www.hospitalitystories.com), with its lean, minimal design, allows through its modern features discerning travelers to navigate and discover more about
One Day Experiences
A variety of private excursions with high experiential value split into 9 categories/pillars:
-Experience—–Experience Seekers
-Culture ——-Journeys for Culture Lovers
-Enogastronomy ——Love at First Bite – Epicurean Tales
-Beach activities —Take me to the beach
-Sailing —We are Sailing
-Nature ——-Majestic Mother Nature
-Local community ——-Meet the Locals
-Cooking classes ——–Cook like a Local
-Wellness ——–Natural Wellness
All One Day experiences cater to the needs and interests of demanding international travelers and are offered only as private tours, designed for couples, families with children or small groups consisting of up to 10 people. Some Experiences can accommodate up to 15 participants.
All One Day Experiences are designed, customized, and promoted by Hospitality Stories, while our top professional local business partners guarantee a faultless local operation.
They are ideal for first time visitors, but also for repeaters, who want to discover hidden gems, live, eat and drink like locals und listen to untold stories of their chosen holiday destination.
Bespoke Journeys
Complete holiday vacations including multiple experiences in multiple destinations, especially designed for demanding travelers, who wish to have a complete travel experience (unique stays, transfers, experiences, yacht chartering, other services) in the destinations.
Travel Blog
An inspirational blog of insider travel stories, written by the founder, Dimitra Vlachou, reflecting on her trips around the globe, taking the reader to magical places and helping them uncover hidden gems.
Currently, the website features One Day Experiences and Travel Blog.
Bespoke Journeys will be offered later this year; requests for Bespoke Journeys can be addressed in the meantime through the online request form.
All information on the site is constantly updated, while new One Day Experiences are added daily.
Our company, is a proud member of Global Sustainable Tourism Council (GSTC), and it strongly supports local economies by cooperating with highly qualified local business partners (service suppliers and producers) in a sustainable way.
Special care has been given to the strict application of the Covid-19 safety and hygiene protocols, while our cancellation policy reflects status of the travel industry.
Follow us on Facebook: www.facebook.com/hospitalitystoriesofficial/
And Instagram: Instagram.com/hospitalitystories!