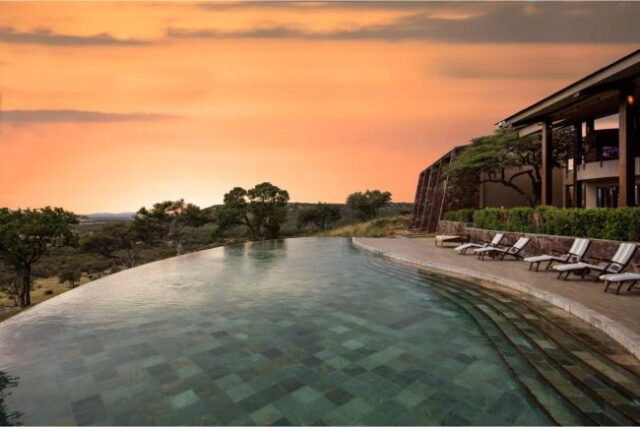 Melia has signed an agreement with Zeus Hotels for three resorts of its portfolio, two in Crete and one in Rhodes to extend the international operations of the hotel company and its portfolio in a country where it already operates the Meliá Athens.
Meliá Hotels International, the leading hotel company in Spain and a world leader in the resort hotel segment, has announced the addition of three new hotels in the Greek islands. Two hotels in Crete and one in Rhodes will operate as hotels Affiliated by Meliá, a new quality standard under which Meliá has relaunched its franchise operations, or as Sol by Meliá hotels, one of the brands with the greatest experience in the resort segment.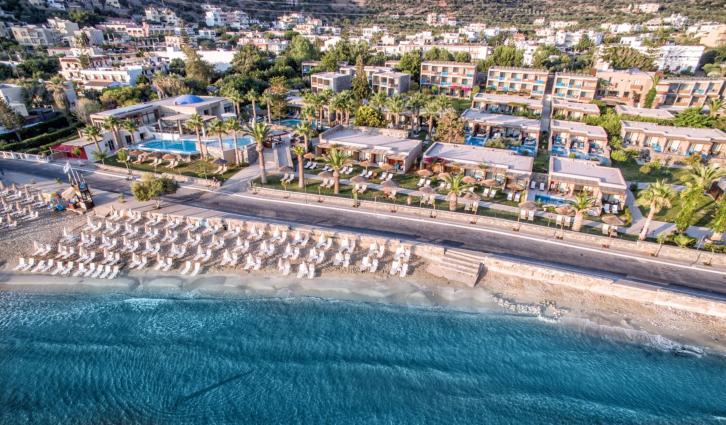 On the island of Crete, the Blue Sea Beach Hotel will begin operating as an Affiliated by Meliá hotel in 2022. It is a five-star beachfront resort with 226 rooms and suites, including suites with their own private pool. With large outdoor spaces, the hotel facilities also include outdoor pools, an indoor pool, a gym, a spa, and two restaurants and several bars.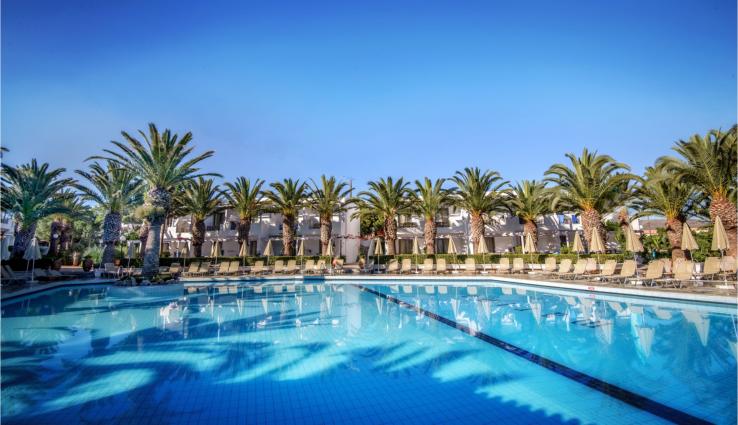 Also in Crete, the current Marina Beach will begin to operate under the Sol by Meliá brand in 2022. Located alongside the sea, this four-star hotel has 396 rooms, most of which were renovated in 2019. The hotel provides extensive facilities that include two seawater pools, a heated indoor pool, large outdoor spaces for sports and a gym, mini-golf and a wellness centre. The hotel also has a conference and events centre with capacity for up to 310 people, which makes it an ideal hotel for the MICE segment.
Both hotels will join the Meliá Hotels International portfolio under a franchise agreement and are located near the city of Heraklion, with easy access to Crete airport.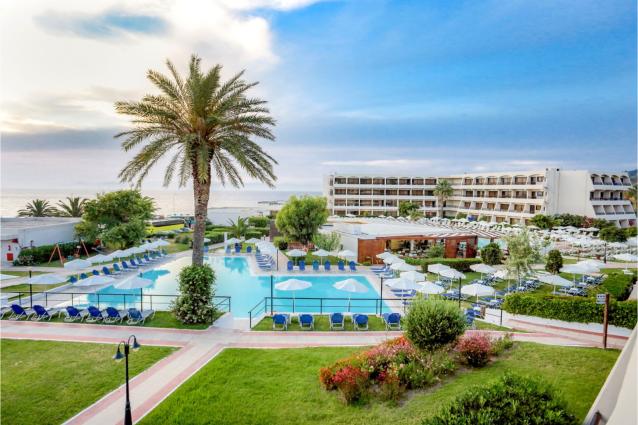 On the island of Rhodes, and also under a franchise agreement, the current Cosmopolitan Hotel will become an Affiliated by Meliá hotel this May. This all-inclusive four-star hotel has a privileged location on the Ixia coast, a few kilometres from the top tourist attractions in Rhodes. The hotel offers 377 rooms with views of the sea or the extensive gardens, and its facilities include two restaurants, several bars, two outdoor swimming pools, tennis courts, a gym and a spa. It also has a choice of spaces for the little ones including a kid's club and a children's pool. The hotel is scheduled to begin operating under the Sol by Meliá brand in 2022 after adapting its facilities to the brand standards and attributes.
These three additions confirm the Meliá commitment to increasing its international presence and also boosting its expansion strategy through the new franchise model. To achieve this, Meliá has created Affiliated by Meliá, a concept focused on the resort and "bleisure" markets to allow independent hotels access to the resources and opportunities offered by a large hotel chain while still retaining their essence and personality as independent hotels.
This renewed franchise model thus creates an opportunity to work hand in hand with one of the leading hotel companies in the world and have access to its sales and distribution network and a global distribution platform connected to all the existing channels and a loyalty programme, MeliáRewards, with more than 14 million members. Through MeliáPRO, a platform for travel professionals, the model also allows enhanced relationships with travel agents. The Meliá Hotels International model also offers a wide range of à la carte services to franchisees, such as a global procurement channel, revenue management services and talent management services.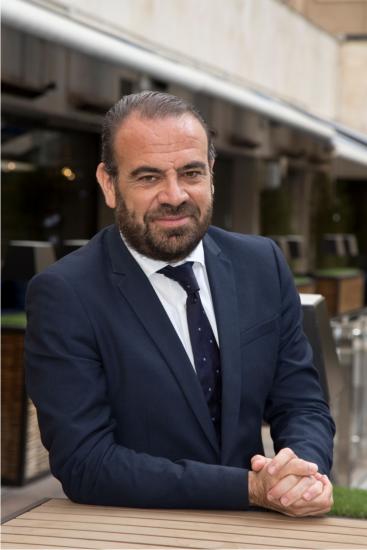 For Meliá Hotels International, as Gabriel Escarrer, Vice Chairman and CEO of the company explains, "These three hotels offer us the chance to establish a presence in the Greek islands, which are undoubtedly one of the most popular holiday destinations in the world, as well as a chance to extend our franchise model through alliances like this that help us grow through offering our support and know-how to independent hotels".
The owning company of these three properties is Zeus Hotels, which manages 6 hotels in Crete and Rhodes of 4 and 5 stars. Zeus Hotels is part of the Papakaliatis Group of Companies, that has 55 years of experience in the Greek Tourism Industry, having a strong presence in the hospitality sector.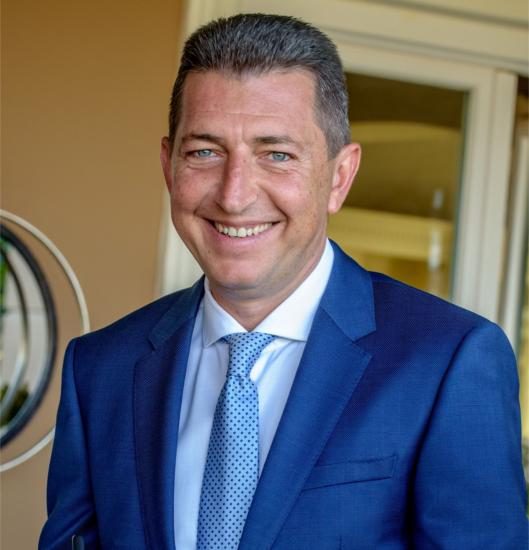 As Lefteris Papakaliatis, CEO of Papakaliatis Group, explains "We are very pleased and confident to build a strong relationship with Melia to support the growth of the brand in Greece. Our aim is to improve the quality standards in the Greek hospitality sector and bring more enjoyable and new experiences for our guest".