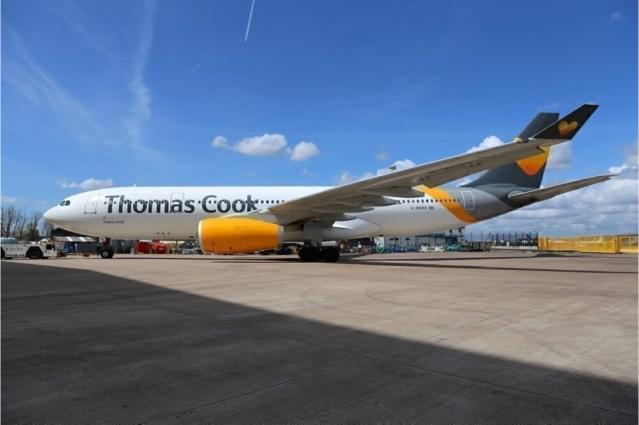 178-year-old British tour operator Thomas Cook could be revived within days. Sources have told UK media that wheels are in motion to relaunch the brand as an online retailer, pending the applicable regulatory approvals. Sadly, it does not look like the airline will be revived.
Thomas Cook could relaunch in days
Gone but not forgotten, British holiday brand Thomas Cook could be on the verge of making a dramatic comeback. According to a report in Sky News, its new owner is gearing up for a relaunch that could happen as soon as this month.
While the brand may relaunch, it will be a very different type of business. Chinese conglomerate Fosun, who bought the brand last year, has always said it will relaunch as an online travel retailer. This means it does not look like the airline will be coming back at this stage.
The publication notes that an announcement could be made within days, but that Fosun still needs to secure the relevant regulatory approvals. That's before the issues around quarantine and border restrictions are brought into the mix.
Nevertheless, it seems there is certainly activity going on. The Thomas Cook website is no longer just a placeholder, but a fully functioning website and social media accounts appear to have begun reactivating.
So Thomas Cook have just updated their picture on Facebook and the website looks like it's being relaunched soon 👀 have I been furloughed that long I've missed somethings?!?! pic.twitter.com/f2Fc7kDIvw

— C H E L S 🧡 (@cece_cameronx) September 7, 2020
It's not the best time to be relaunching a travel company, but given that Fosun's focus will be setting it up as an online travel retailer, the overheads are likely to be relatively small.
Who is Fosun?
Chinese conglomerate Fosun Tourism Group had been a significant shareholder in Thomas Cook for several years before its demise. When the financial strife of the company came to light, Fosun led a rescue deal that would have seen it injecting £450 million ($593 million) into the business and taking control of 75% of the tour operator as well as 25% of its airline. The bid ultimately failed, but Fosun wasn't giving up on Thomas Cook yet.
The group bought the Thomas Cook brand in November last year following its collapse. Fosun paid £11 million ($14.5 million) for the brands, including hotel brands Cook's Club and Casa Cook. Other assets included various trademarks, domain names, software and social media accounts.
At the time, Qian Jiannong, chairman of Fosun Tourism Group, said, "The group has always believed in the brand value of Thomas Cook. The acquisition of the Thomas Cook brand will enable the Group to expand its tourism business building on the extensive brand awareness of Thomas Cook and the robust growth momentum of Chinese outbound tourism."
Since then, Fosun has been noted to have recruited a number of senior executives of the former Thomas Cook group. Travel Weekly reported in January that former group strategy and technology director Alan French had been rumored to be the new chief executive and former head of sales, e-commerce and marketing Phil Gardner was to become head of marketing.
All along, Fosun has been clear that its focus will be on reinventing Thomas Cook as an online travel business. It has never claimed to be keen on reviving the airline side of things. As such, while Thomas Cook may well come back, for now, at least we won't be seeing any grey and yellow liveried aircraft in the skies.