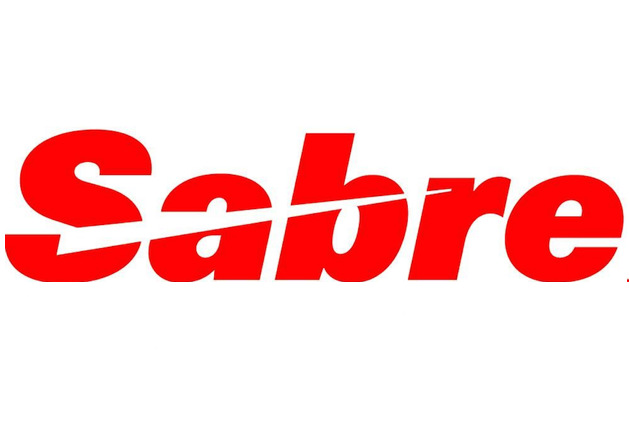 New online research by Sabre Corporation (NASDAQ: SABR) has revealed that nearly 50 percent of European adults would spend more on their hotel stay if they could chose and purchase unbundled offers and services to personalise their stay.
Sabre's research surveyed more than 5,000 people in the United Kingdom, France, Russia and Italy that had travelled within the past 24 months to identify emerging trends in travel spend and the booking of hotel rooms and extra products and services. 
The ancillary retail opportunity
The research highlighted a significant retail opportunity for hotel providers; of respondents who booked hotel accommodation in the past:
60 percent would be likely to spend more if they could choose and pay separately for policies they value, such as flexible cancellation, pet allowance, early check-in / late check-out or insurance.
53 percent would spend more at their hotel if they could book all components of the travel experience directly with the hotel (e.g. transportation, tickets for events, local guides, bike rental etc.).
An improved guest experience (e.g. butler service, baby-sitting service, daily fresh flowers in room etc.) and personalised offers within the hotel (e.g. yoga classes at the gym, painting classes, a concert in the lobby etc.) are also important for 43 percent of European travellers
"Technology advancements and fast-changing consumer expectations are continuously shaping the retail experience offered by brands in other industries," said Frank Trampert, Managing Director & Chief Commercial Officer, EMEA & APAC, Sabre Hospitality Solutions. "Consumers now expect that same level of service from their hotels, which is helping to fuel a transformative retailing revolution in the hospitality industry. Hoteliers willing to implement a holistic retail model will find significant opportunities to generate incremental income, while also fulfilling or exceeding guest expectations."
When asked about how much would they be willing to pay to be able to access a list of extra services, almost half of respondents in Italy, France and the UK (46%, 42% and 41% respectively), and more than one third of Russians (34%) indicated they would spend up to €50 for these services, if unbundled from the room rate.
A new segment of guests 
The retail revolution opportunity can be defined by another aspect the survey highlighted. There is a potential new class of consumers, a non-staying group of guests, that could redesign and extend the functionality of a hotel as a service provider to the nearby community.  By offering additional local, non-travel related services, hotels can establish a new regular customer base.
So, what would consumers consider paying to use a local hotel as a service provider? In all the four countries surveyed adults nominated a pool as top of the list, with 39 percent of votes. In the UK, the gym follows with 28 percent, while in France 29 percent of consumers would pay for car and bike parking at the closest hotel. The hotel gym was also the second choice (27 percent) in Russia, and 39 percent of Italian consumers would use the laundry and cleaning service of a hotel nearby the place they live or work.
The shift in the shopping and booking channels 
When searching for travel, 45 percent of Europeans rely on a travel-specific search engine (e.g. Expedia, Trivago, Booking.com etc.) to find their hotel deal, with the highest rate being for Italian respondents (64 percent), followed by the UK with 46 percent and France with 45 percent. Only 23 percent of Russian respondents indicated they would choose a travel-focused search engine to find the best deal, and they have divided opinions on where to start shopping for a hotel room.
"Mastering distribution has the capacity to revolutionise the guest experience, which starts long before a guest even enters the hotel," continued Trampert.  "Hoteliers are meeting their guests across their journey, whether they're starting their dreaming process online, booking via an OTA or calling the hotel directly.  Being a part of that journey lets hoteliers earn not only the booking, but also the relationship with that guest."
Travellers have clear ideas on their shopping preferences
Sabre's report shows a significant opportunity within the shopping and booking experience for hotels, as travellers are looking for specific services and offers starting at booking stage:
52 percent of European travellers (59 percent for Italians and 45 percent for French) said they would like to be allowed to choose which regular product or service to include when making a hotel booking (e.g. breakfast, cancellation flexibility, insurance, etc.).
36 percent of the people surveyed said that they would like to receive discounts on items already purchased in the past, especially in Russia (51 percent).
Almost one third would like to be able to select extra services for a personalised hotel experience (e.g. kitchen facilities or food storage, satellite TV, fitness centre, detox programs/menu, complimentary smartphones, etc.).
Personalisation equals loyalty
Twenty-four percent of European consumers indicated in the research that they would be more likely to be loyal to a hotel that studies previous booking data to offer even more personalized services.  Also, 26 percent are willing to share basic personal data (date of birth, occupation, phone number, etc.), in return for a personalised offer. This is even truer for Generation Z (18-24 years) at 37 percent. Only 15 percent are willing to share their location with the hotel in return for a personalised service.
Sabre Hospitality Solutions currently has more than 40,000 properties leveraging its SynXis technology to power distribution, reservations, property management, retailing and guest experience solutions. Allowing a singular view of inventory, pricing and guest data, the SynXis Platform technology also helps hotels capitalize on the retail revolution that is happening in hospitality.
For more insights, download the full report here.
The results were presented during an online media session. Recording available here.