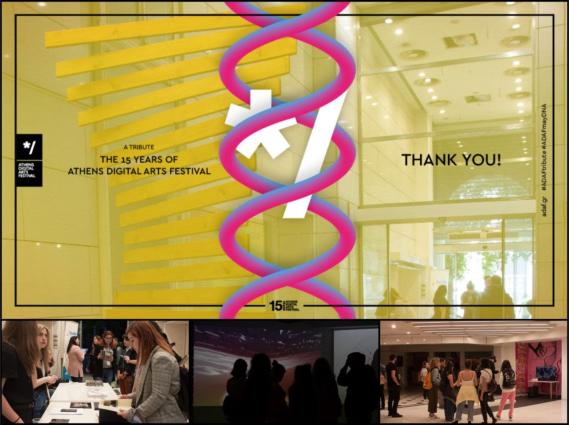 Athens Digital Arts Festival (ADAF), the representative of Greece in the international digital art scene, celebrated 15 years and reactivated the ex shopping center FOKAS, at Stadiou 41 str.
With more than 10.000 visitors, we celebrated 15 years of constant presence with a great tribute event, on 10 & 11 May, in the heart of the city!
Emphasizing on ADAF's DNA, we presented to the public a multi-dimensional program with impressive interactive installations, web art by COSMOTE Fiber, top-of-the-top Video Art & Animation projects, explosive DJ Sets as well as interactive boothsfor the audience, artists and volunteers, who had an active role to this celebration as they form the nucleic acid of its genetic code.
Click for photo gallery: