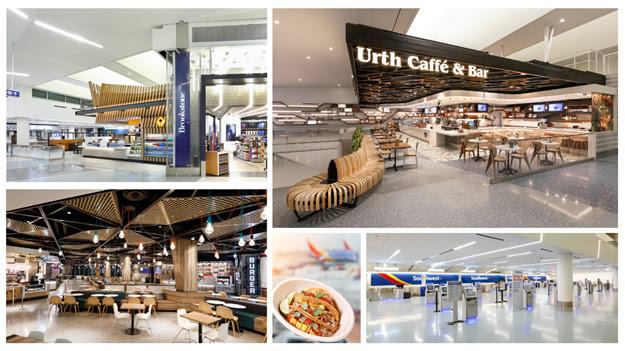 Los Angeles International Airport's (LAX) recently renovated Terminal 1 has been named the "best airport concessions transformation" in the prestigious 2019 Excellence in Airport Concessions awards by Airports Council International-North America (ACI-NA). Los Angeles World Airports (LAWA) received the award for the $516.7 million curb-to-gate redevelopment of the terminal, which includes new guest experiences featuring modern retail and dining options developed by terminal commercial partner Unibail-Rodamco-Westfield Airports (URW Airports).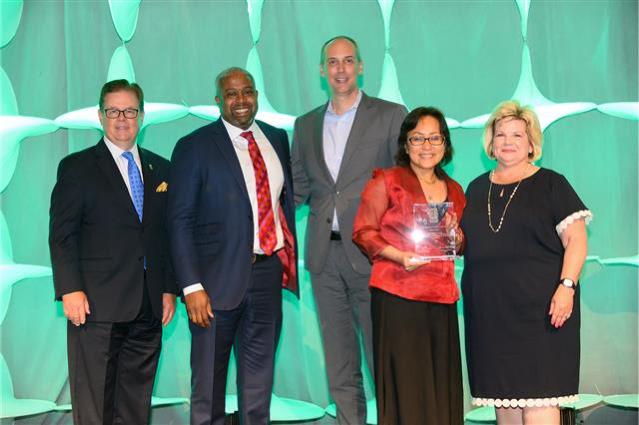 "The reimagined Terminal 1 brings Los Angeles into LAX like never before and provides exceptional facilities and experiences for our guests," said Deborah Flint, CEO, LAWA. "This award recognizes a phenomenal modernization effort that was a partnership between Los Angeles World Airports, Southwest Airlines and URW Airports, and the results raise the bar for what guests can expect when they come to LAX."
The Terminal 1 renovation offers open, expanded views of flight operations outside and inviting sightlines inside, easing guests into a deeper engagement with their travel experience than ever before. Shops and restaurants are integrated throughout the terminal to give travelers convenient line of sight to their gate and peace of mind while they relax before a flight. Entering Terminal 1, guests will find an efficient nine-lane security checkpoint, and those arriving into the terminal can enjoy a fully automated checked-baggage inspection and sorting system to compliment a refurbished arrival/baggage claim area. The renovated terminal also features updated and expanded restrooms, as well as new aircraft boarding bridges. 
"As the Voice of Airports in North America, ACI-NA is proud to recognize the most remarkable and innovative work in airport concessions as North American airports strive to improve the passenger experience," Kevin M. Burke, President and CEO, ACI-NA. "Los Angeles International Airport is a prime example of this work.  I applaud their efforts and extend my congratulations to the LAX team for their efforts to enhance the passenger experience."
Southwest Airlines, the sole airline operating in Terminal 1, worked with LAWA and URW Airports on a new and expanded dining and retail approach that includes celebrated local brands from throughout Los Angeles, including Urth Caffé, Trejo's Tacos and Cassell's Hamburgers, among others. The terminal boasts 22 dining and retail destinations comprising 23,543 square feet, including 13 brands completely new to LAX, eight of which previously had not been found in any airport.  
"Our team partnered with LAWA and Southwest to create a fully customized dining and shopping experience that reflects Southwest's commitment to the highest quality customer service," said Dominic Lowe, Executive Vice President and Group Director, URW Airports. "It's exciting to see the warmth, friendliness and fun of the Southwest brand come to life throughout the terminal, providing employees and guests a happy place to be. It really feels special." 
The four-year, $516.7 million project created 3,475 construction jobs and completely refreshed the aging terminal, which was initially constructed in the early 1980s in advance of the 1984 Olympic Games. The project was completed with minimal impact to customer service and flight operations, keeping approximately 10 million customers moving through the facility each year of the redevelopment. 
Construction by the same project team is well underway on Terminal 1.5, a connecting structure between Terminals 1 and 2 that will further expand baggage claim areas.