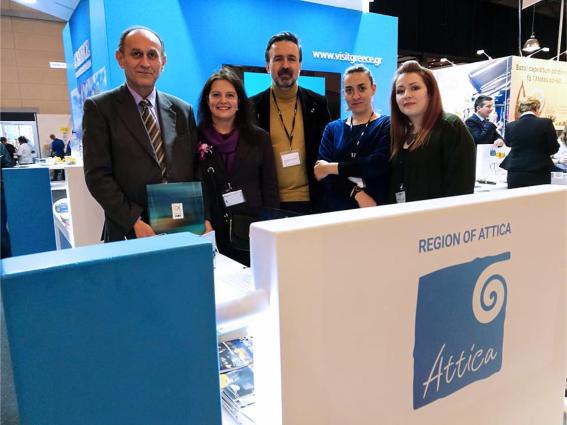 Dynamically continuing to implement its Strategic Action Plan for the promotion of its Tourism, the Region of Attica participated at the International Tourism Exhibition "Ferie For Alle 2019", which was held from 22 to 24 February 2019 in Herning, Denmark. The Danish travel show recorded a significant attendance increase as compared to its previous editions, with 61,319 tourism professionals and prospect travellers walking through its gates in the weekend of 23 & 24 February, seeking inspiration and information for collaborations and new travel experiences.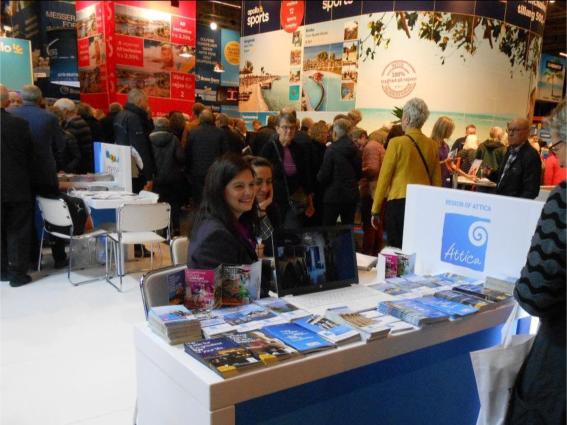 As co-exhibitor of the Greek National Tourism Organisation (GNTO), in Hall M, at Stand 9810, the Region of Attica welcomed the audience of "Ferie For Alle 2019" at MCH exhibition centre, highlighting the unique advantages of Attica's individual destinations, and focusing on the particular profile and preferences of Scandinavian travellers.
Throughout the exhibition, the executives and partners of the Region of Attica Directorate of Tourism conducted a great number of contacts with travel trade professionals and representatives of major tour operators (TUI, Albatross Τravel, Apollo Reiser, Bravo Tours, Hanstholm Rejer, Jasø Rejer, Mixx Travel, Panther Rejer, Primo Tours, Sunweb, Spies A/S) as well as individual visitors who were thoroughly informed about the extraordinary travel experiences offered in Attica's unique destinations, both in the mainland and it its beautiful islands, and received comprehensive printed and digital tourism promotional material.
Alongside the exhibition, on Friday 22 February, the Region of Attica organized a special presentation entitled "Attica, a multidimensional collection of destinations for all-year-round short break holidays" in Room M23 at the MCH exhibition centre. The event was attended by tourism industry journalists and representatives of major tour operators, such as Balkan Holidays and Neubauer Touristik, as well as the Deputy Head Officer of GNTO Scandinavia and Baltic States Office, Mr. Pavlos Mourmas, and representatives of GNTO Office in Athens.
 
Employing comprehensive audiovisual material and providing information focused on the profile and interests of the Scandinavian travel market, the presentation of the Region of Attica was a success, and participants were intrigued by the images, ideas and suggestions delivered for short break holidays in Attica. All attendees had the chance to enjoy local flavours of the Attica land, such as Savvatiano wine, "amygdalota" (almond sweets), Aegina pistachios and rusks with graviera cheese from Kythera, while they also received press kits with printed and digital tourism promotion material.
Travel trade professionals and visitors of the exhibition who seek inspiration and information for their future travels expressed great interest not only in Athens but in the whole region of Attica, the Saronic islands and Kythera. The cultural, gastronomic and sea tourism offerings of Attica, as well as the family and alternative forms of travel offered throughout the region, such as camping, trekking and hiking, sailing, cycling, sports activities etc., are the main poles of attraction for the Scandinavian audience.
 
After the successful participation of the Region of Attica in the Danish Tourism Exhibition "Ferie For Alle 2019", the Directorate of Tourism is confident that the already existing preference of Scandinavia's important tourism market in Attica will be further reinforced and incoming tourist flows from North Europe will be increased in the near future. Authenticity being Attica's major competitive advantage and main requirement of Scandinavian travellers, the Region of Attica aspires to rank among North Europe's top preferences for short break holidays.