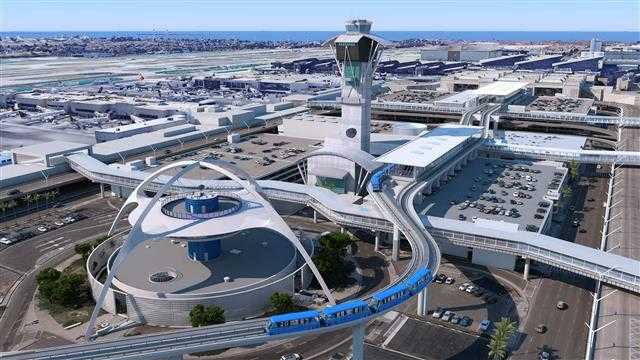 Los Angeles World Airports (LAWA) is proud to announce that Los Angeles International Airport (LAX) was ranked fifth in the world and third in the United States by  OAG for on-time flight performance among Mega airports with more than 30 million departing scheduled seats in 2018. LAX's on-time flight performance was 79.95 percent last year. 
"We  know that on-time departures and arrivals contribute significantly to exceptional guest experiences and benefit the environment," said Deborah Flint, Chief Executive Officer, LAWA. "We are proud to have catapulted into the top five on OAG's Punctuality League, which affirms our investments in our facilities and that we are working effectively with our airline and government partners to ensure consistent, efficient, and reliable service at LAX."  
Departure delays can cause an increase in carbon emissions not just for the delayed flight, but also for other flights impacted by that delay. Delays can lead to the need for incoming planes to hold off from landing as they wait for space to open, or require additional taxiing or waiting for a gate. Additionally, airlines often burn additional fuel to make up for time lost due to the delay. By earning a high on-time ranking, Los Angeles World Airports is creating a better guest experience and reducing environmental impacts.  
The Punctuality League 2019 rankings are based on 58 million flight records using data from 2018 to determine the best on-time performance for the world's largest airports and airlines. OAG defines on-time performance as flights that arrive or depart within 15 minutes of their scheduled arrival or departure times. Airports must also have a minimum of 2.5 million departing seats to be included, and data is not included for flights such as charter or non-passenger operations.
In 2018, LAX was ranked 11th in the Punctuality League with an on-time flight performance of 74.66 percent among Mega airports, based on flight data analyzed during 2017. The OAG schedules database must have flight status information for at least 80 percent of all scheduled flights for an airport to be included in the Punctuality League.