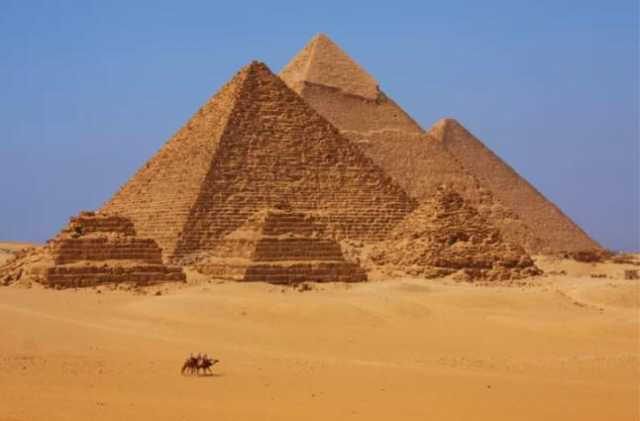 The archaeologists have discovered eight limestone sarcophagi with mummies inside around 25 miles south of Cairo, Egypt. And for this the tourism in Egypt is surging as more number of international tourists come here to see the new mummies.
The Antiquities Ministry of Egypt said that the mummies date back to the Late Period (664-332 BC) and are covered with a layer of painted material, called cartonnage, in the form of a human. Only three of the mummies were in a good condition of preservation, Dr Mostafa Waziri, secretary-general of Egypt's Supreme Council of Antiquities, explained. Following the Arab Spring uprising in 2011, tourism industry of Egypt suffered greatly.
According to the United Nations World Tourism Organization, the country went from hosting 14 million tourism travelers in 2010 to 5.3 million in 2016. By the end of 2017, the numbers had somewhat increased, with roughly 8.2 million tourists arriving in the country that year.
Dr Waziri said photos of the discovery would be exhibited in museums which are due to open in Hurghada and Sharm el-Sheikh. Now the hotel occupancy rate in Hurghada and Sharm el-Sheikh is reaching all time high and expects 44% and 40% growth in revenues per available rooms.
The beach hotels in Abu Dhabi and hotels in Cairo maintained their steady performance, explaining that Abu Dhabi beach hotels are expected to witness a strong momentum in occupancy, Average Daily Rates (ADR), and a growth of 3% in RevPAR. Further, it stated that Cairo is expected to witness growth of 9% in RevPAR.
The ministry said the mummies were found in an area of King Amenemhat II's pyramid in the Dashur royal necropolis, which was the burial site for courtiers and high-ranking officials.

The area is home to what are believed to be some of the earliest pyramids, including Sneferu's Bent Pyramid and the Red Pyramid.