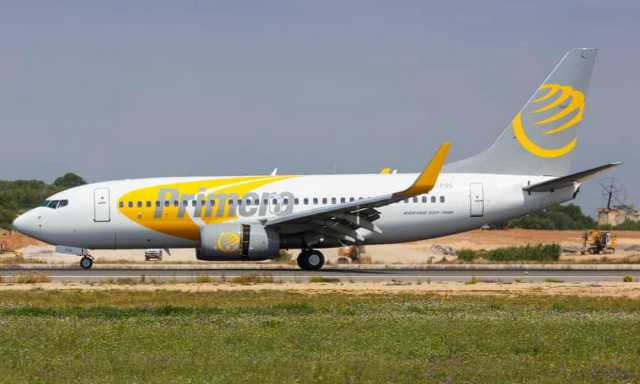 Airline was not covered by Atol protection scheme, but credit card firms may give refunds
The Civil Aviation Authority has said it will not intervene to bring UK passengers home following the collapse of the Danish airline Primera Air, which has left thousands of people stranded abroad and holiday plans ruined.
The CAA said it was not obliged to mount an operation because the budget airline was not covered by its Atol protection scheme.
The regulator said passengers who had already flown would have to make their own arrangements to return home and should contact their insurer or travel agent for assistance.
It advised those yet to travel and wishing to obtain a refund for unused tickets to contact the company directly. "Passengers who booked directly with the company via either a credit, charge or debit card may alternatively be able to make a claim against their card provider," the CAA said.
A spokesman said the regulator was trying to ascertain the number of UK passengers affected.
When the British airline Monarch went bust a year ago, about 110,000 customers were brought home by the CAA on specially chartered planes, in the UK's biggest peacetime repatriation.
Primera Air said on Tuesday that it was "sad" to announce that after 14 years in operation, it had ceased flying following "several unforeseen misfortunate events" that severely affected its financial position.
"On behalf of [the] Primera Air team, we would like to thank you for your loyalty. On this sad day, we are saying goodbye to all of you," the airline said in a statement on its website.
Scheduled departures from Stansted to the US on Monday night were grounded, and passengers due to fly on Tuesday were told not to go to the airport.
The airline, which had a fleet of 15 planes, specialised mainly in taking Scandinavian holidaymakers to countries including Italy, Spain, Greece, Turkey and Egypt.
Which? said Primera Air was still selling flights on Monday, despite its imminent collapse.
"Passengers will quite rightly be outraged that the airline was still selling tickets right up to the moment it went bankrupt, knowing full well those tickets would never be honoured," said Rory Boland, a travel editor at the consumer group.
Cabin crew were apparently among those left stranded.
In the UK, the airline operated flights from Stansted and Birmingham to destinations including New York, Boston, Washington DC, Toronto and Málaga. Flights from Manchester to Málaga were due to start later this month.
Stansted said: "Passengers due to travel with Primera Air are advised not to travel to the airport and instead contact the airline direct for the latest information regarding their flight."
It advised customers to visit the airline's website for updates in the next few days. "Tour operator passengers are kindly suggested to address their tour operators and agents for further information and actions," the airport said.
Tara Noe and her husband, Remy, from Canada, had booked to fly to Toronto with Primera Air next week for a two-week trip to see family.
Noe, 42, who lives in Kent, said the service had been "horrendous".
"You can't contact them, they have shut down the phone lines and the website is inaccessible. Everything is shut down, you can't get anywhere," she said.
Jeanine Arnold, an airlines analyst at Moody's, said Primera Air's collapse was "yet more evidence of the challenges faced by European airlines, namely strong competition and increasing fuel prices".