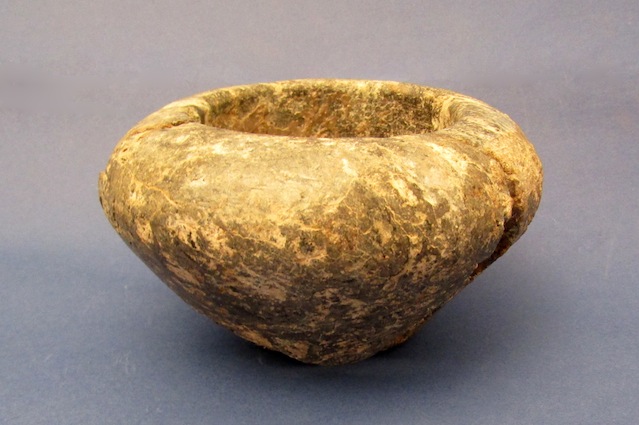 The Archaeological Company, the head of which is Dr. Efi Samouna-Sakelaraki, has made new findings; a new dimension of worship at the palace of Zominthou during the paleopalatial period (1900 – 1700).
According to archaeological research, the natural rock on which the building complex was built, was once an open-air place of worship along with other smaller structures and had been used from 2000 B.C.  Items or offerings were placed in the hollows of the rock.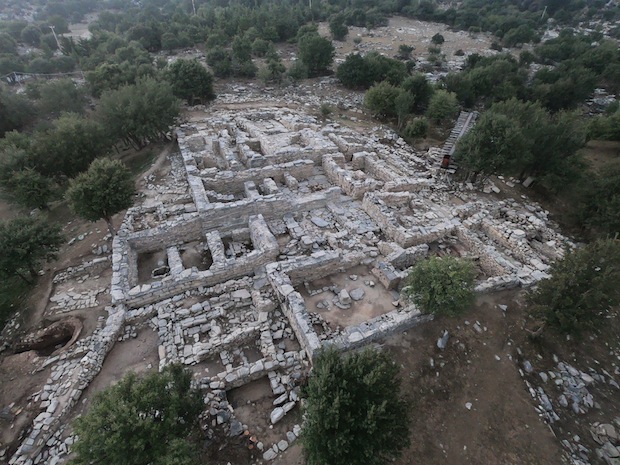 The building complex was built on the rock as one can gather judging from the scattered remains all over the area.  In the south-western area which was revealed during this year's digging, the areas are two-storeys and three-storeys with stone and wooden floors on the rock.  Many valuable artifacts, like copper manuals, stamps and stone urns, were dug up both last year and this year.  This year, fragments of a Holy Communion goblet along with a copper teaspoon were found.  They date back to 1750 BC, in other words, before the time when the first palaces were destroyed.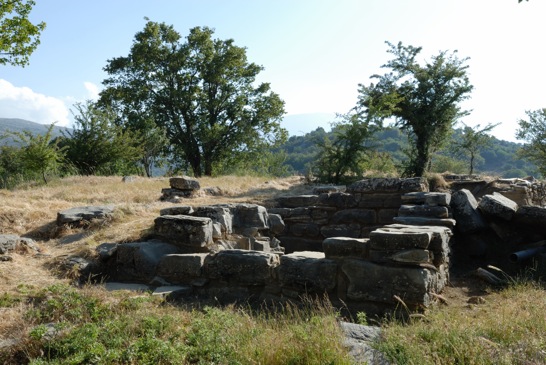 These findings confirm that it was a place of worship where, according to the archaeologist digger, many rituals and feasts also took place.  The dig which was over a 100 m2 area, revealed many other interesting archaeological facts.  Characteristic of this is an entrance from the North to the South with a double door which led to a cobble stoned area where both athletic events and ceremonies were supposed to have taken place.   The Romans then used these areas as courtyards built over the ruins of the Minoan building.  A coin bearing the head of the Emperor Hadrian was found along with another with Markos Avriliou, confirms the presence of the Romans.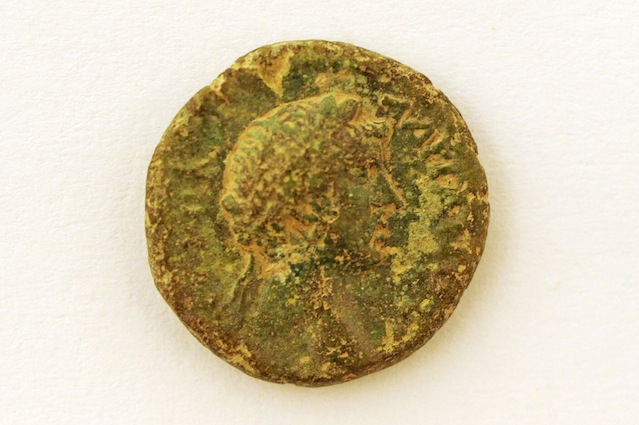 An exceptional finding was, however, a part of a large ceremonial urn in the shape of the head of a bull and being 30 centimeters high.  This was found in one of the rooms in the west wing of the building.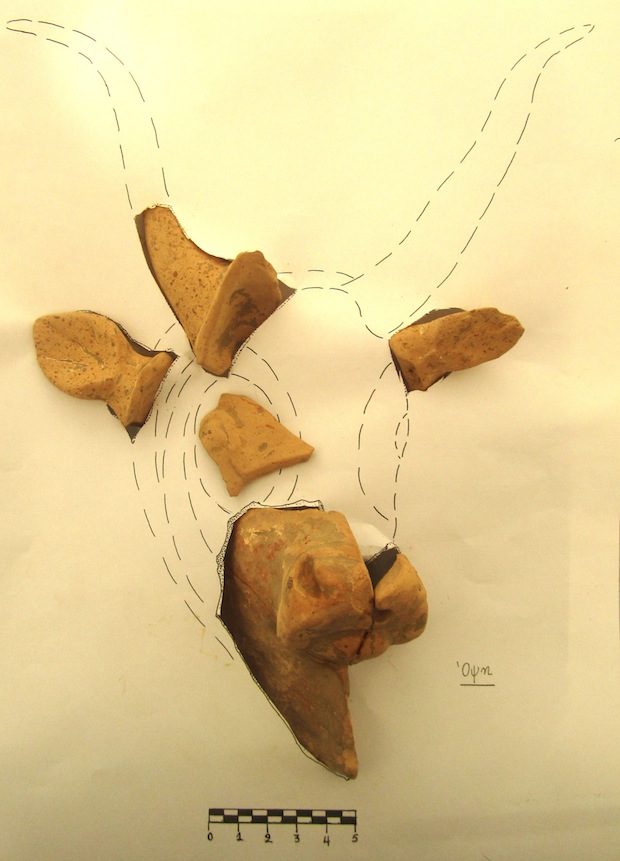 The stones used to lay the floor of the building, came from a place called Talea Mountain near the village of Doksaro.  It is a quarry which gives huge limestone slates which look like marble.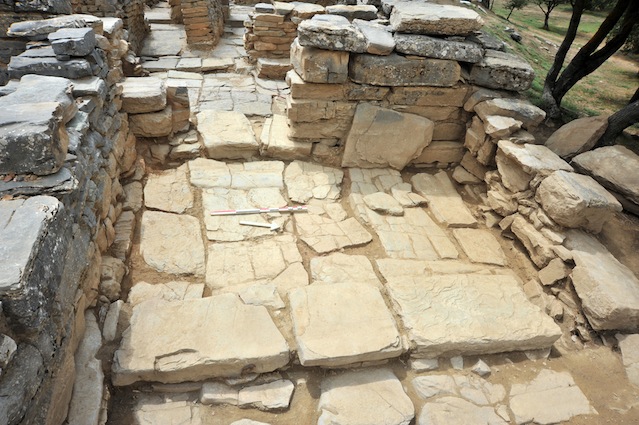 Built in half the distance from Knossos to Idaio Antro, Zominthos was the ideal place of worship during the winter when it would be more difficult to have access to.

The palace of Zomintou, following a systematic dig of about twenty years by Mr. Yiannis Sakellarakis is now under Ms. Efi Sapouna-Sakellaraki's charge and continuously reveals many of its secrets.