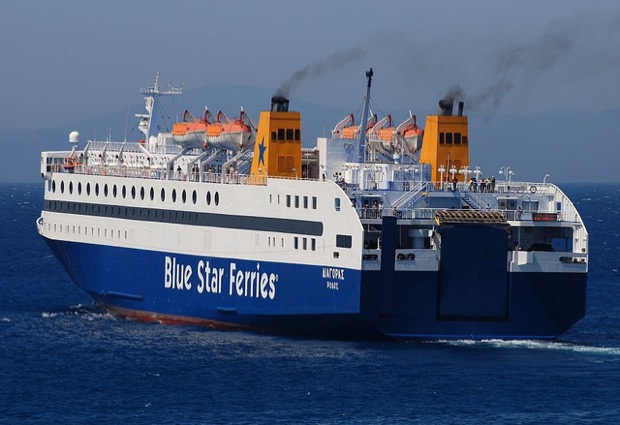 BLUE STAR FERRIES, always with a strong social commitment, once again supports new students by offering them and their families discount rates for their first travels to and from their new places of residence as students in order to register at Universities and Technological Institutions they will be attending and to search for their accommodation whilst studying away from home.
The company is offering a 50% discount to both students and families.  The discount is valid for all seats except the LUX cabins and is effective till the 31st October, 2018 for the Cyclades, Dodecanese, the N.E Aegean, Heraclion and Chania routes.    
Those interested, should get their tickets from all BLUE STAR FERRIES collaborating agencies by issuing their "I.D as Pan-Hellenic Exam Students for 2018".
BLUE STAR FERRIES contributes in this way to the primary areas of education and progress of the country by supporting and rewarding these new students and their families for their success, by offering them a discount before actually getting their student I.Ds which will offer them lower prices for their transportation in general. 
The Attica Group, is active in passenger shipping via the companies: SUPERFAST FERRIES, BLUE STAR FERRIES, HELLENIC SEAWAYS and AFRICA MOROCCO LINKS with a total of 30 ships offering the highest quality transportation services in Greece and abroad.  The ships of its fleet travel to 4 countries, to 59 unique destinations and visit 71 ports. Attica Group is a member of Marfin Investment Group of Companies (MIG) having majority holding in top companies.