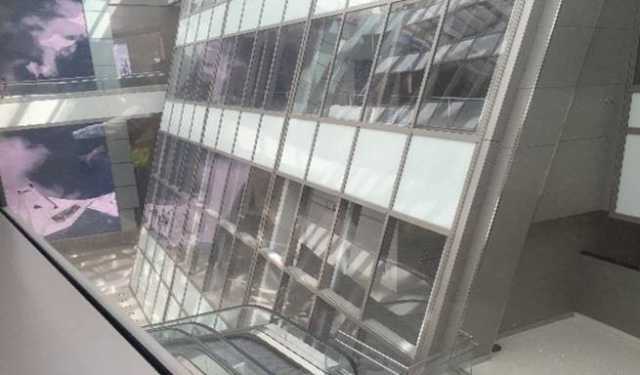 Los Angeles World Airports (LAWA) and American Express (NYSE:AXP) announced plans to open the 12th location of the American Express signature airport lounge network, The Centurion Lounge, at Los Angeles International Airport (LAX) in 2019.
Spanning more than 13,900 square feet, the new lounge will feature amenities inspired by Los Angeles, including a unique tranquility area, spa, family room and custom, visual wall installations, in addition to the premium amenities found across Centurion Lounge locations. The Centurion Lounge at LAX will be located post-security in the Tom Bradley International Terminal (TBIT) and accessible to Terminals 4, 5, 6, 7 and 8.
"Creating new and fresh experiences at the airport is a key element of our vision to deliver a gold standard airport at LAX and we are  pleased to work with American Express to add the Centurion Lounge to the Tom Bradley International Terminal," said Los Angeles World Airports (LAWA) Chief Executive Officer Deborah Flint.
For the first time, American Express will be introducing an enhanced tranquility area, offering both brightly-lit and dimly-lit quiet areas to help global travelers adjust to new time zones as they travel internationally. The new lounge will also feature custom, visual wall installations, complimentary chef-crafted food menus, premium wines and specialty cocktails from sommelier Anthony Giglio and mixologist Jim Meehan, a spa, a kid and adult-friendly family room, enhanced workspaces, access to high-speed Wi-Fi, premium restrooms and showers, power outlets, private noise-buffering work stations and American Express Member Services Professionals to provide onsite Card-related and travel-related services*.
"On the heels of announcements that we will be bringing new Centurion Lounges to New York and Denver, we are thrilled to open our next lounge in Los Angeles, the #2 U.S. airport our Platinum Card Members travel through," said Josh McKay, vice president and general manager, Global Benefits and Services, American Express. "Our Platinum Card Members regularly travel for work and fun, so we're excited to soon offer our Platinum Card Members a place to relax, reboot and refresh in the busiest terminal at LAX."
With the addition of the new Centurion Lounge, American Express is being recognized as a Brand Sponsor at LAX and will be launching significant advertising and promotion programs engineered by JCDecaux, the world's largest out of home media company.
LAX welcomes more than 84.5 million annual passengers, making it the second busiest airport in the United States and one of the busiest in the world. The Tom Bradley International Terminal, which has the most passenger traffic of any terminal at LAX, grew by an impressive 18 percent last year.
Current locations of The Centurion Lounge include New York's LaGuardia Airport, Las Vegas' McCarran International Airport, Dallas/Fort Worth International Airport, San Francisco International Airport, Miami International Airport, Seattle-Tacoma International Airport, Houston's George Bush International Airport, Hong Kong International Airport and Philadelphia International Airport. In addition to The Centurion Lounge at LAX, American Express recently announced new locations coming to New York's John F. Kennedy Airport and Denver International Airport in 2019.
Access to The Centurion Lounge is complimentary and exclusive for Platinum Card® Members and Centurion Members. Platinum Card Members may enter with up to two travel companions at no additional charge. Centurion Members may enter with their immediate family or up to two travel companions. Platinum Card or Centurion Members may purchase access to The Centurion Lounge for additional guests for $50 each guest.**
* Must be 21 years of age or older to consume alcoholic beverages. Please drink responsibly.  **Subject to availability/capacity.