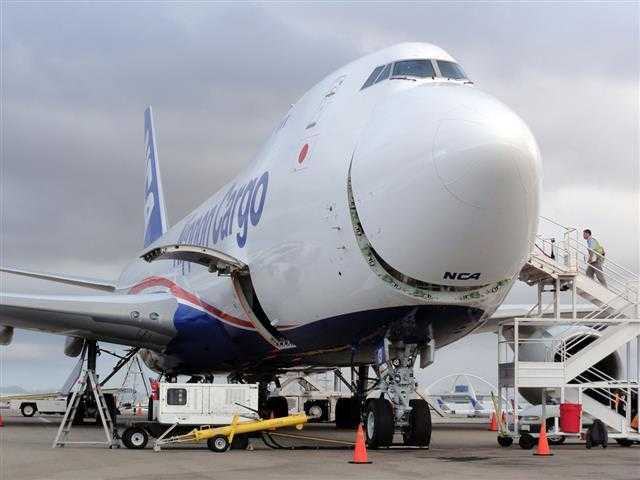 Los Angeles International Airport (LAX) processed more than 2.158 million metric tons of cargo in 2017, breaking an 18-year-old record for cargo tonnage processed. The figure, which is inclusive of goods destined for both domestic and international destinations, has also increased LAX's worldwide and national cargo processing ranking to #13 in the world and #4 in the nation, an increase from #14 and #5, respectively. The increase is an indicator that Los Angeles remains an important economic conduit for the world's goods, and reaffirms Los Angeles World Airports' (LAWA) strategic goal of "sustaining a strong business."
"LAX is an economic engine in domestic and international trade, and our record-breaking numbers reflect the importance of our role in the global economy." said Deborah Flint, LAWA Chief Executive Officer. "As we place high value on cargo related jobs, we remain committed to partner with trade, logistics, and air cargo stakeholders to bring the next generation of efficiency to cargo business at LAX."
Every day, more than 1,200 flights carrying cargo arrive and depart from LAX. More than half of this number is international trade, served by carriers from the Asia-Pacific, North American, Latin American, European, and Middle Eastern regions. Cargo includes shipments sent on any one of the dedicated cargo airlines that land at LAX, or in the bellies of passenger aircraft.
"As a gateway to the world, connecting markets all over the globe with their cargo is an important part of LAWA's mission," said John Carver, LAWA Deputy Chief Development Officer. "With the upcoming Century Cargo Redevelopment project, which will modernize our cargo-processing abilities, we are making critical decisions that ensure we can meet tomorrow's challenges and achieve new milestones."
The Century Cargo Redevelopment will allow LAWA to maintain and enhance LAX's air cargo market position among United States airports and the world. The aims of the project are to solicit innovative design and operational concepts which will allow LAWA to continue to modernize its LAX air cargo functionality and provide for additional capacity to help meet current and anticipated demand.  LAWA has to-date received several responses to its Request for Qualifications in 2017 from industry leaders in the field of air cargo design, development and operations, and is currently in the process of evaluating them.
LAX has more than 2.1 million square feet of space devoted to air cargo across 194 acres. LAX is home to the largest airport refrigeration facility and perishable center on the U.S. West Coast, maintained by Mercury Air Cargo, at a size of 12,700 square feet. FedEx also has an LAX presence with one of its major regional cargo centers. The LA-area cargo trade also engages more than 800 freight forwarders and 360 customs house brokers, who are in the LA area to expedite the region's air cargo delivery.
LAX's 2017 figure breaks the original cargo record, which was 2.038 million metric tons processed in 2000.

The new cargo rankings were recently released by Airports Council International-North America. The movement in rankings reflects an 8.1 percent increase in cargo loaded and unloaded at LAX, and is largely attributable to increased trade between the Asia-Pacific and North American regions.