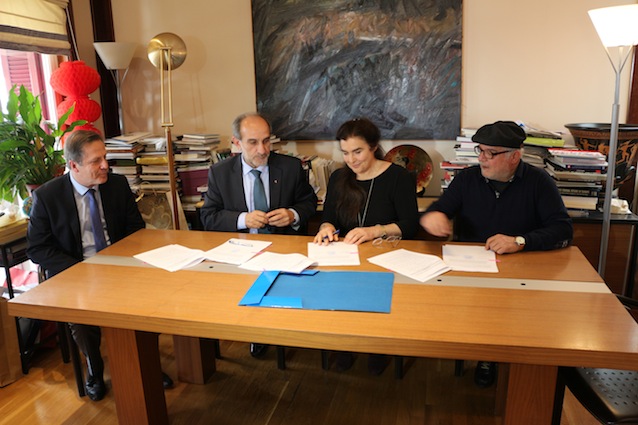 On Thursday, January 11, 2018, at the office of the Minister of Culture and Sports, Lydia Koniordou, the three-year Programming Convention for the International Olympics Film Festival for Children and Young People was signed, between the Ministry of Culture and Sport, the Region of Western Greece and the KINSEP Olympic Festival. The subject of the CP is the complete implementation of the project entitled "Operation and development of the institution" International Olympia Film Festival for Children and Young People "in a way that is an indispensable continuation of the established and internationally recognized existing institution, founded in 1997.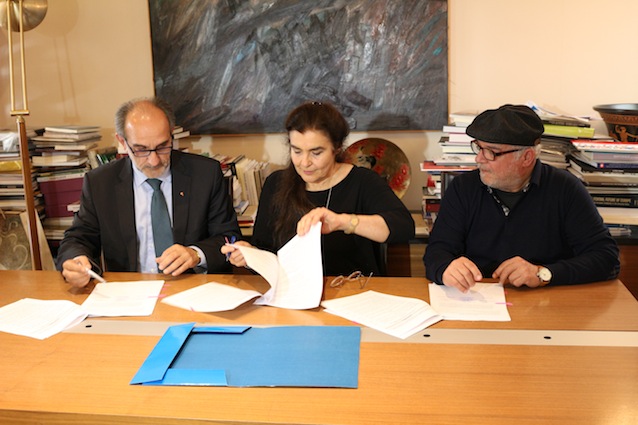 The Olympia Festival, with the screening and screening of films, the elaboration and implementation of educational programs, the organization of workshops on audiovisual education and so many other participatory activities and initiatives, working with the school community, contributes greatly to the intellectual and mental development of young people, their critical thinking and the acquisition of knowledge, to become familiar with the art of cinema and to express creatively through the image.
"It is a great pleasure and honor to support ourselves institutionally and financially secure such a great initiative, which enters its third decade. It is part of a wider policy to support the Region in such initiatives and to have a fair distribution of resources across the country. It is a great example, it gives hope in other regions to develop similar initiatives and that's why we have to support it together with the Region in order for the Festival to be able to enter the Festival with confidence and optimism in its third decade, "the Minister of Culture the duration of the signature of the CP.

The CC also signed, the Regional Governor Apostolos Katsifaras and the President of KINSEP Olympias Festival Christos Konstantopoulos. During the signing of the event, the director of the Festival Dimitris Spyros, the Director of the Office of the Minister of Culture Vaggelis Politis-Stergiou, the Deputy Regional Governor of Ilia George Georgiopoulos, the Vice-Chief of Finance Panagiotis Bramos, Illetis Ilia Efi Georgopoulou-Saltari and the artistic director of Camera Zizanio Nikos Theodossiou.