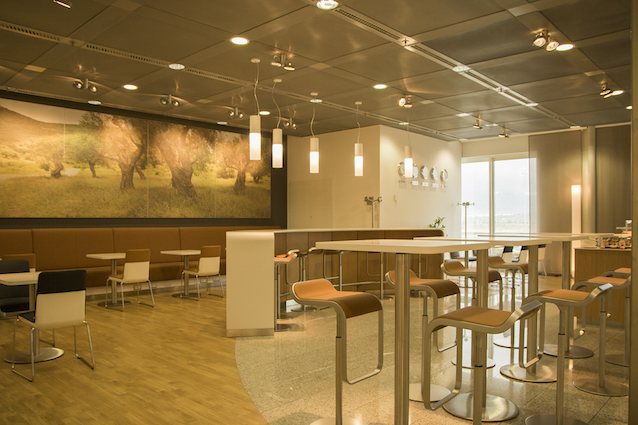 Lufthansa has recently completed a full renovation of its Business Lounge at Athens International Airport, signifying once more the important role of the Greek market in the development strategy of the leading German air carrier. The brand new Lufthansa Business Lounge at the "Eleftherios Venizelos" airport started again to welcome Greek and foreign passengers since late December, offering now  refined luxury in a contemporary design paired with the warmth of Greek hospitality.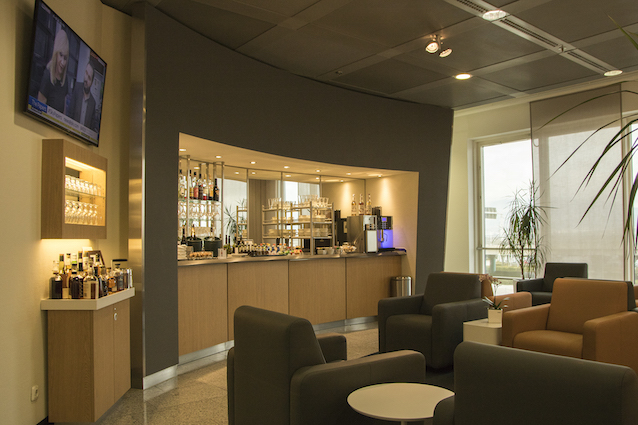 The venue was refurbished taking into account the latest Lufthansa design standards and aesthetics. "We are delighted to have successfully completed the Lufthansa Business Lounge renovation project at the "Eleftherios Venizelos" airport. Our lounge here opened its doors on the opening day of the airport 15 years ago and up to now we are the only foreign carrier that provides its guests the comfort of an own lounge at AIA. In line with our continued investments in the Greek market, we are thus pleased to present this year our fully renovated lounge which combines the high standards of the Lufthansa Group's services with a touch of Greek culture and authentic Greek hospitality", said Konstantinos Tzevelekos, General Sales Manager for Greece and Cyprus, Lufthansa Group.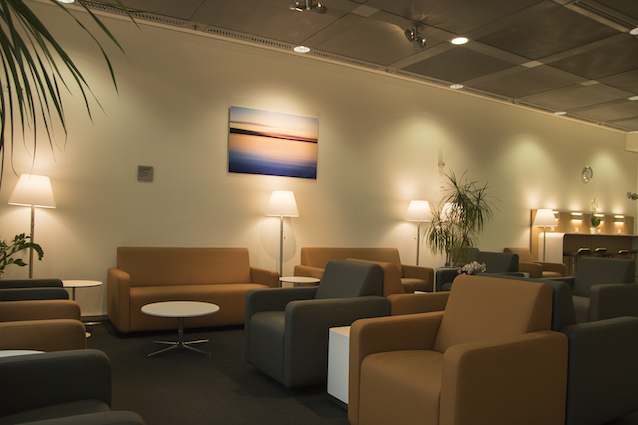 The Lufthansa Business Lounge at Athens airport consists of two zones with a total seating capacity for 67 guests. The customers can choose the quiet zone which features a whiskey bar, comfortable lounge chairs for relaxation as well as work spaces for those travellers wishing to carry out business affairs while waiting for their flight. Alternatively the Bistrot zone is ideal for those passengers wishing to have a snack or a delicious dessert from the wide selection at the rich buffet.
Guests receive a warm welcome from the lounge reception staff as they are being familiarized  with the lounge's features. The new Lufthansa Business Lounge is decorated in a natural, light, earthy colour scheme which, combined with well-designed lighting, creates an atmosphere of tranquility, harmony and relaxation. The Rolf Benz furniture stands out with its smart and contemporary design. An impressive, Greek nature inspired feature wall made from noise absorbing material is one of the design highlights in the Bistro zone. The Lounge is equipped with WiFi, USB and regular charging ports, two large TV screens and offers  a variety of Greek, German and international newspapers and magazines for guests who want to be updated with the latest news.
"In order to provide the best possible experience for our guests our Business Lounge was redesigned with a Greek flair, paying attention to the smallest details. I would like to express my sincere thanks to everybody involved for their creative work to achieve this beautiful result. Apart from high quality services, a travel experience can't be complete without the enjoyment of culinary highlights. Thus we invite our guests  to discover and experience  Greek gastronomy" says Helmuth Schabel, Station Manager Greece for the  Lufthansa Group.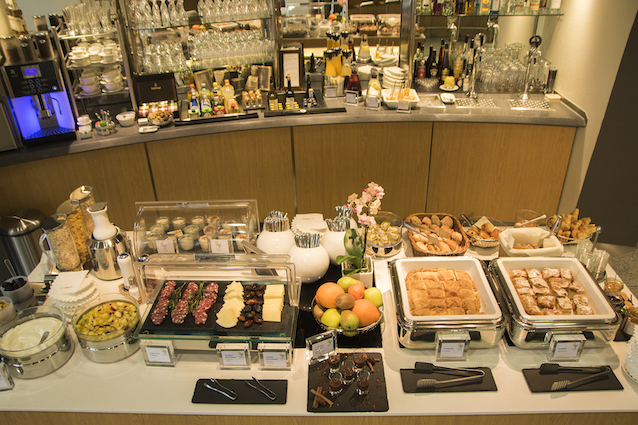 The extensive meal choices are presented in cooperation with catering companies "Os Dia Magias" and "Newrest". It includes refined Greek cuisine – hot and cold dishes – and traditional Greek products. Olive oil, sea salt and honey of the Peloponnese, the product range Navarino Icons, fine Mastiha Shop jams, Papayiannides' organic products of exceptional quality, Greek yogurt and natural juices "Chios" are just some of the fine local products that showcase the gastronomic wealth of Greece in the Lufthansa Business Lounge.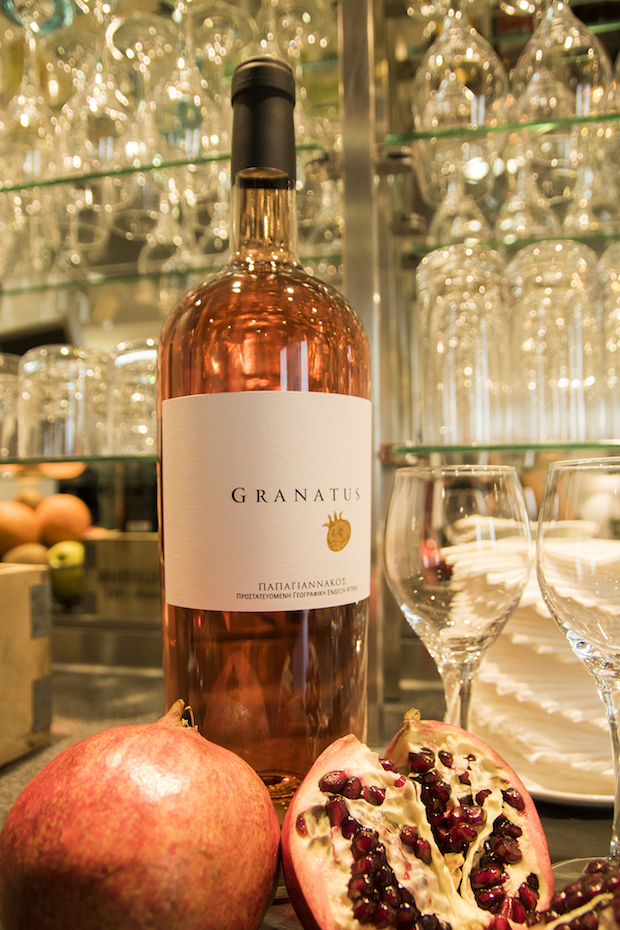 The food is accompanied by an extensive, Greek wine selection, including award-winning Papagiannakos' wines, and by a large selection of alcoholic and non-alcoholic beverages, ranging from 16 assorted whiskies to German draught beer. Famous Greek drinks like Metaxa Private Reserve, the traditional Chios mastic liqueur "Homericon" and Greek ouzo are also on offer. In addition, wine tasting events are regularly held in order to promote Greek wine. Guests can also enjoy Cortese premium quality coffee, Dallmayr tea and chocolate and a wide range of refreshing drinks (traditional sour cherry drink is the most popular).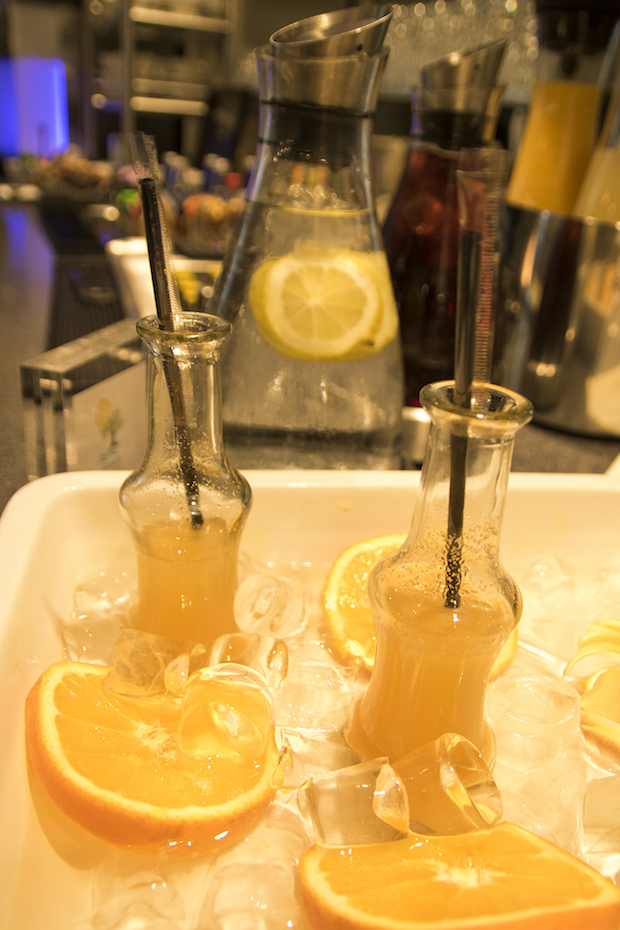 During the summer period (starting on March 26th) the Lufthansa Business Lounge will operate from 04.30 to 20.30 hrs every day.
All passengers who travel on a Lufthansa/Star Alliance flight and belong to at least one of the following categories are entitled to access the Lounge:
Business Class Customers
HΟΝ card holders
Senator card holders
Frequent Traveler card holders
Star Alliance Gold Customers