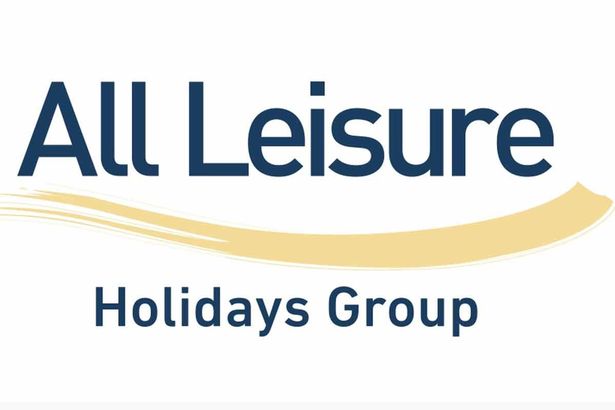 All Leisure Holidays ltd goes bankrupt cancelling 7,000 holidays and leaving 400 stranded abroad.
The company was ATOL protected, meaning the 13,000 people who booked with them will be refunded for their cancelled trips.
Thousands of Brits have been left heartbroken after a "dream" holiday firm went bust, plunging plans into chaos.
Cruise specialist All Leisure Holidays became the first casualty of 2017 as it hit a "perfect storm" of terror attacks in tourist hotspots and a plummeting pound.
More than 7,000 breaks have been cancelled forcing 13,500 Brits looking forward to a trip of a lifetime from the Mediterranean and Malaysia to Singapore to claim a refund and then find another holiday.
Now 400 sun-seekers were being flown back to the UK after their cruises to iconic destinations ended.
But around 60 passengers who booked back-to-back cruises were left high and dry as their second trip was axed with plans being made to get them home too.
All Leisure Group of Market Harborough, Leicestershire which ran popular cruise brands Swan Hellenic and Voyages of Discovery has apologised to devastated customers hoping to celebrate landmark events like birthdays and anniversaries.
Chairman Roger Allard said the company went under following unrest in North Africa and the Middle East and Brexit which saw the pound hammered against the dollar and the euro.
He said: "Since the Arab Spring the world has become a smaller place and it was no longer possible for us to take our small ships to Egypt, Libya and North Africa, Lebanon, Syria, the Black Sea have all become difficult and even Istanbul and Turkey have now been removed from the map.
"Then we had Brexit and the weaker pound – when all our costs are in dollars, euros and other local currencies. It was impossible to keep going.
"In the last 18 months, the pound has dropped 20% against the dollar and 14% against the euro, so it was a truly unfortunate perfect storm."
The Civil Aviation Authority (CAA) said the firm's cruise ship holidays plus flights were ATOL protected with 400 passengers due to fly home yesterday with a further 60 Brits still to bring back.
Andy Cohen the CAA's head of ATOL said:"We understand this will be concerning news for anyone who has booked to travel with the company.
"However, the ATOL scheme exists for exactly this kind of situation and we are making immediate arrangements so all ATOL protected customers can claim full refunds as quickly as possible.
"We are also arranging for people currently overseas to get back home to the UK at no extra cost – meaning no-one will be left stranded abroad."
Administrator Grant Thornton said it will work with the CAA and ABTA to "minimise the disruption to any vessel workers and future passengers' bookings wherever possible".
Around 200 jobs have been saved by the sale of sister brands Travelsphere and Just You to Canadian tour operator G Adventures but around 20 workers have been made redundant.
In a statement Eddie Williams of Grant Thornton said: "Whilst I am extremely pleased to have concluded a sale of the business which safeguards the holidays and bookings for over 13,500 tours passengers and preserves 200 jobs, I am very disappointed that we have no alternative other than to close the remaining ALH operations.
"The cruise operations have been significantly loss making over a number of years and the ongoing cost of funding by the tours operations has created significant cash issues for the entire Group, which has ultimately led to the administration of all businesses."
Source: http://www.mirror.co.uk/