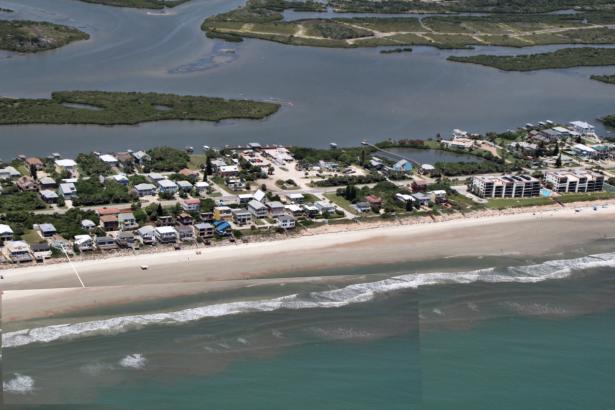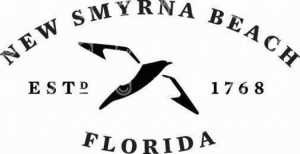 New Smyrna was first settled by Europeans in 1768, when Scottish physician Dr. Andrew Turnbull the governor of British East Florida, established the colony of New Smyrna in 1768, named in honor of his wife's birthplace, the daughter of a Greek merchant from Smyrna.
Today the New Smyrna Beach may be known for its 13 miles of white sandy Atlantic shoreline, excellent backwater and offshore fishing, golf, historical sites, cultural events and eclectic shopping. But when it comes to the wine and dine selection in the area, New Smyrna Beach has a large variety of restaurants and breweries to choose from where visitors can enjoy many delicious meals.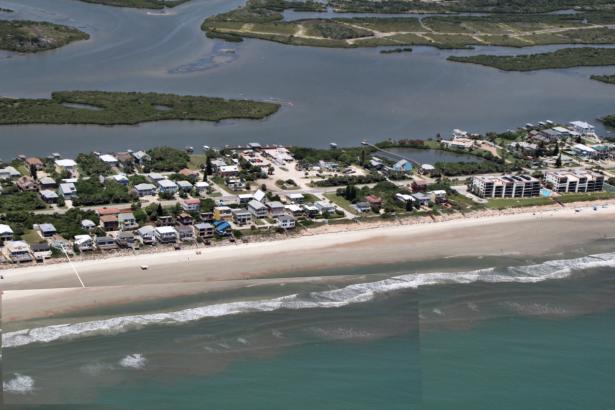 A Variety of Culinary Treats
Dining experiences along historic Flagler Avenue, Canal Street, river and oceanfront pubs and sidewalk cafes serve up an eclectic mix of culinary treats including cuisines ranging from seafood and buffet style to Italian and barbecue. Most dining establishments are privately owned and operated by talented chefs who call New Smyrna Beach home. They're friendly and casual, and serve up great experiences for those seeking a yummy breakfast, lunch or dinner meal.
 
Norwood's Eatery & Wine Shop Treehouse Bar is one local favorite that visitors must seek out. The restaurant and bar is created in a treehouse to give that unique atmosphere to its diners who are looking for a new restaurant to be amazed by. Norwood's features homemade sauces, salad dressings, filets locally sourced fish and hand cuts aged steaks. It has become a family tradition in town and locals encourage visitors to give it a try if they are interested in experiencing a new dining atmosphere. Not only is Norwood's a restaurant and treehouse bar, but they also have a wine shop where individuals are able to purchase wine and take it home with them.
Outriggers Tiki Bar and Grille is another location where visitors love to wind down andenjoy delicious meals on the waterfront while looking out at the Intracoastal Waterway. Adding to the allure of New Smyrna Marina, Outriggers offers a fresh fish menu with a dash of Southern flair. Outriggers serves contemporary versions of southern classics, Tiki style specialty cocktails made with the freshest ingredients and is home to live music, fresh food and a great time.
 
The Breakers Restaurant is easily one of the most famous restaurants in town. Known to the locals as "Breakers", it is another juicy burger waiting to happen. Right at the end of Flagler Avenue and on the beach in the famous pink building, Breakers has more burgers than you can possibly imagine! To cool you off, they offer a variety of cold drinks, beers and specialty cocktails inspired by the beach paradise just a few feet away. The refreshment in your glass will complement the ocean breeze and bright rays of the sun shining through the open windows.
In addition to the numerous one-of-a-kind, locally-owned restaurants, the New Smyrna Beach area also has many fish markets, meat markets, wine shops, health food stores and bakeries with sit down and take-out menus. There are candy companies, ice cream shoppes, an old-fashioned drug store soda fountain and even a retro Dairy Queen, which was filmed for George Clooney's Tomorrowland. For a complete list of over 150 restaurants in New Smyrna Beach and surrounding Southeast Volusia County, visit: http://nsbfla.com/dining/restaurant.cfm.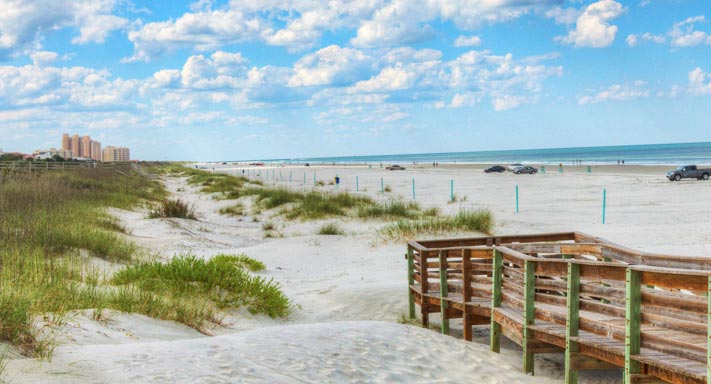 Local Breweries to Explore
Along with the high selection of local culinary options in the area, there are several local breweries located in the New Smyrna Beach area and many restaurants that serve craft beer as well.
 
New Smyrna Beach Brewing Company is a micro-brewery and taproom located in downtown New Smyrna Beach. Brewery patrons can enjoy a pint in the intimate taproom while admiring the brewery equipment or take home a growler of the freshest beer in town. Local favorites include the Shark Attack IPA which you can find at select local bars and restaurants, Disappearing Island Apricot, and Coronado Beach Cream Ale, but you never know what new or seasonal beer will appear on the chalkboard next. Each and every one of New Smyrna Beach Brewing Company 's beers is hand crafted and brewed in a small batch on site by the brew master. They source the finest grain from maltsters around the world while incorporating fresh local ingredients such as locally roasted organic coffee from New Smyrna's own Island Roasters. When you go into the taproom, there's no doubt that you're drinking fresh beer brewed for the unique beach lifestyle.
Tomoka Brewing Company is a popular brewery located in the Port Orange area. Their brews have a unique kick, and their brewpub foods use local, organic and sustainable ingredients- plus a bit of beer- to get your palate a bit closer to nature. Tomoka uses natural ingredients, with full flavors and unique combinations. These brews have a kick, but the boldness comes straight from organic, local and sustainable tastes.
 
The Half Wall Beer House serves craft beer and American food and has several locations scattered across Volusia County. Featuring 76 craft beers on tap, over 100 bottled craft beers, and a full bar with wine, liquor and specialty martinis, Half Wall has quickly become the "go to" restaurant and bar in the New Smyrna Beach area! The Half Wall Beer House caters to sports and craft beer enthusiasts, wine and martini aficionados, and food connoisseurs looking for a gathering place suited to everyone's dining preferences. Additionally, The Half Wall Beer House will be opening up a brewery in New Smyrna Beach late 2016 that will include 100 beers on tap.
 
Once a month, Canal Street in New Smyrna Beach becomes the venue for the Canal Street Craft Beer Walk. Individuals can sample craft beers while enjoying all of the unique shops and art galleries along the street. Tickets are $20 and include a six-ounce Canal Street souvenir glass and 12 sampling tickets that can be redeemed at 10 locations in the district.
 
And let's not forget the monthly Wine Walks, a progressive wine tasting on the fourth Saturday, where you can stroll Flagler Avenue and explore over 100 interesting wines inside local pubs, galleries and restaurants with a $25 Tasting Passport.
New Smyrna Beach possesses a hometown quality reflected in its architecture, 13 miles of pristine beach, recreational inland waterways, eclectic restaurant scenes and friendly community of residents. Accommodations here range from charming bed and breakfast inns to family-size condominium units and oceanfront hotels. Visitors and locals constantly enjoy frequent art shows, annual festivals, historical and cultural sites filled with rich history and many unique boutiques, galleries and sidewalk cafes scattered throughout Canal Street and Flagler Avenue. The New Smyrna Beach Area Convention and Visitors Bureau offers a variety of informational resources readily available for both local residents and out-of-town business and leisure travelers. Residents and visitors can learn about the area's many options for fun dining, shopping, overnight accommodations, attractions, recreation and more.
 
New Smyrna Beach was voted BEST BEACH for nine consecutive years by readers of Orlando Sentinel! More information about New Smyrna Beach is available online at www.nsbfla.com or by calling 386-428-1600. Follow @NewSmyrnaBeach1 on Twitter, Visit New Smyrna Beach on Facebook, @visitnewsmyrnabeach on Instagram, visitnewsmyrna on Pinterest or Visit New Smyrna Beach on YouTube for updates about events, tourist and local activity or other information about local attractions. Download the free NSB Mobile App for iPhone and Android to receive this information on the go.
Save