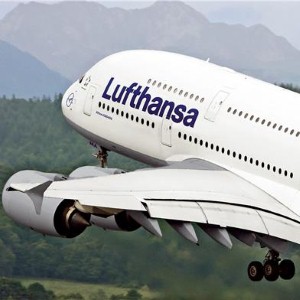 New summer destinations added to timetable
European summer destinations 2013
Lufthansa has opened bookings for its programme of tourist flights for the coming 2013 summer season, and has added four new, attractive holiday destinations to its route network.  Whether it is a beach holiday, a journey of discovery or a city break, passengers who are taking off for the "best time of the year" will benefit from the full service of a scheduled airline when they fly Lufthansa. In addition to Economy Class, Lufthansa also offers its passengers a Business Class service on all its European flights. Leisure travellers can therefore enjoy selected meals, take more free baggage with them on holiday and – thanks to Priority Boarding – also board their flight before all the other passengers.
Next year, in addition to flights to popular resorts and major cities in Europe that are served all year through, holidaymakers will have a choice of numerous connections to virtually all the holiday regions around the Mediterranean (see table below). At times next summer, Lufthansa's route network will embrace as many as 25 new destinations. During the school holidays, when demand for flights is high, some of them will even be served several times daily.
The following four seasonal destinations will be added to the network:
Lufthansa is opening a new route for holidaymakers to the Balearic island of Menorca, the small neighbouring island of Mallorca. Non-stop flights from Munich, Dusseldorf, Hamburg and Berlin will take passengers to Mahón, the capital of Menorca, in just two hours.
Another popular Spanish holiday region that Lufthansa passengers will be able to reach easily is the Costa de la Luz. Next summer, Lufthansa will operate flights to the Andalusian city of Jerez de la Frontera from Dusseldorf and Frankfurt. This historic city, which is the birthplace of sherry, is an ideal starting point for trips to many popular resorts on the southern coast of Spain.
The Bulgarian Black Sea resort of Varna is another new, sun-blessed destination served by Germany's flag carrier. The historic seaport and the surrounding beaches are already popular among holidaymakers. From next summer, passengers can fly non-stop from Dusseldorf to this famous tourist centre.
Another new destination is the Cardiff, the capital of Wales, which will be included in Lufthansa's timetable for the first time from next summer. Passengers can fly direct from Dusseldorf to the south Wales coast. Wales, a mountainous country on the western edge of Great Britain, is renowned for its impressive scenery, its national parks and its numerous castles.
Lufthansa is also launching new routes to existing destinations. Next year, Antalya on the southern coast of Turkey will also be served from Frankfurt and Berlin. Throughout the summer, flights to Funchal on the Portuguese holiday island of Madeira and to Marrakech in Morocco will for the first time be offered from Dusseldorf and Berlin. Lufthansa will operate a non-stop flight from Berlin to Faro in the Algarve region on the southern coast of Portugal. And finally, the Balearic island of Ibiza will have a direct link to the Frankfurt hub.
For as little as 99 euros (return fare), Lufthansa passengers can fly in comfort to their holiday destination. All the summer 2013 flights are now open for booking. The 99-euro fare applies to a round trip in Economy Class and includes all taxes, fees and charges if flights are booked online at www.lufthansa.com. All flights are eligible for mileage accrual. Reservations can also be made via the Lufthansa Call Center at 2106175200. Alternatively, customers can book their flights through Lufthansa travel agency partners or at Lufthansa sales counters at airports.