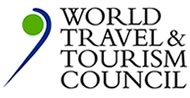 The World Travel & Tourism Council (WTTC) announced the judges for its prestigious 2013 Tourism for Tomorrow Awards. These 12 independent experts on sustainable tourism will select three finalists for each of the four Award categories: Destination Stewardship Award, Community Benefit Award, Conservation Award and the Global Tourism Business Award.
The Awards are among the most coveted in the Travel & Tourism industry, each year recognising the most innovative businesses and destinations in sustainable tourism best practices. The selection of finalists and winners includes a rigorous three-step judging process culminating in an on-site expert field evaluation of all finalists to document best practices in action. These are the only global sustainable tourism awards to conduct a thorough field evaluation of all finalists.
Led by Costas Christ, one of the world's top sustainable tourism experts, who also serves as Chairman of Judges, the judging panel will select a shortlist of 12 finalists by 21 January 2013, following which the second stage of the process, the on-site field evaluation of each finalist, will begin.
The 12 judges on the Finalist Selection Committee for 2013 are:
 
Clara Ines Sanchez Arciniegas, Vice Minister for Sustainable Tourism Development, Ministry of Commerce, Industry and Tourism, Colombia
Gail Henry, Sustainable Tourism Product Specialist, Caribbean Tourism Organization, Barbados
Dr Graham Miller, Head of School of Hospitality and Tourism Management, University of Surrey, UK
Jalsa Urubshurow, CEO, Nomadic Expeditions and Three Camel Lodge, Mongolia
Judy Kepher-Gona, Executive Director, Base Camp Foundation, Kenya
Karma Tshering, Chief of Nature Recreation and Ecotourism, Department of Forests and Park Services, Bhutan
Mahen Sanghrajka, CEO and Founder, Big Five Tours & Expeditions, USA/Kenya
Mandip Singh Soin FRGS, Founder & Managing Director, Ibex Expeditions (PVT) Ltd, India
Marilú Hernández, President, Fundación Haciendas del Mundo Maya, Mexico
Pegi Vail, Professor and Sustainable Tourism Documentary Film Maker, Colombia University, USA
Tony Charters, Principal, Tony Charters & Associates, Australia
Tony Williams, Director, Hospitality Operations, Qatar Foundation, Dubai
 
David Scowsill, President & CEO of WTTC said: 'We are delighted to have such high calibre judges to select our finalists who will provide an important perspective based on their diverse cultural backgrounds and professional expertise in the Travel & Tourism industry. We eagerly await the announcement of this year's winners at the WTTC Global Summit in Abu Dhabi on 9 April 2013.'
Costas Christ, Chairman of Judges said: "One of the signature aspects of these high profile Awards is the selection of a truly international team of expert judges, reflecting diverse stakeholders in the global Travel & Tourism industry including the private sector, academic institutions, non-profit organisations and government. With each year, the Tourism for Tomorrow Awards continue to raise the bar on sustainable tourism best practices, helping to usher in a global transformation of the Travel & Tourism industry, based upon the principles of environmental friendly operations, support for the protection of cultural and natural heritage and direct and tangible benefits to the social and economic wellbeing of local people in tourism destinations around the world."
Following the on-site evaluations, the finalists will move into the last stage of the judging process; a separate Winner Selection Committee meets after a detailed review of the finalist judges' recommendations, the Award applications, and the on-site evaluation report, selecting one winner in each Award category. The winners will be announced during the Awards Ceremony held at WTTC's Global Summit on the evening of 9 April in Abu Dhabi, UAE. All winners and finalists will receive worldwide media exposure.  
WTTC also takes this opportunity to invite further entries to this year's Awards. Applications must be submitted within one of the four Award categories by 26 November 2012.