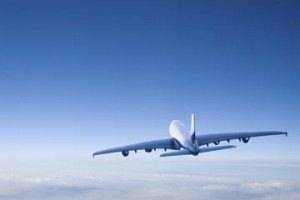 Αirspace users, reliant upon the European Commission's plans for a fundamental restructuring of Europe's airspace to eliminate inefficient flight routings (thereby reducing both fuel burn and emissions) and to create additional cost-efficient capacity for future growth, are voicing their strong disappointment at the lack of progress on the Single European Sky at a high-level conference in Limassol.
The airspace users' community has broadly supported the European Commission's plans but EU Member States and their air navigation service providers have failed to deliver the intended benefits. None of the restructured airspace blocks (known as Functional Airspace Blocks) will be completed by the early December deadline. Likewise, the original and modest cost-efficiency performance targets were further diluted by EU Member States very few of which have been able to achieve them. Consequently, airspace users and their passengers will be obliged to incur costs that should have been reduced.
Faced with such slow progress, airspace users are seriously concerned regarding the necessary parallel investment in, and implementation of, new technical improvements currently estimated to be in the region of €32bn.
All the heads of the associations hereunder* agree that while airspace users have supported the European Commission's approach, it seems unlikely that the Commission's objectives will be achieved unless the current consensual approach is backed up by new enforcement measures, necessary to overcome sovereign interests.
The associations' views seem to be strongly shared by European Transport Commissioner, Siim Kallas and European Transport and Tourism Committee Chair, Brian Simpson MEP, who were outspoken in their addresses to the conference. They both cited a lack of political will rather than technical obstacles as the main reason for the failure to make progress on the Single European Sky and strongly emphasised that the lack of progress is unacceptable and damaging to Europe's economy.
The Single European Sky is crucial in delivering efficiency in aviation transport within Europe across fuel consumption, socio-economic growth, environmental impact and, crucially, safety and customer value. Airspace users are looking forward to a satisfactory resolution.