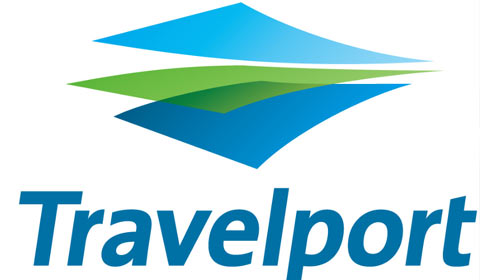 – Includes Complete Pricing Plus Connectivity and Interface via Travelport XML Pro Technology Solution –
Travelport, the business services provider to the global travel industry, today announces details of a new global, full content agreement with Magnuson Hotels, the world's largest independent hotel group.
The four-year agreement secures full access to Magnuson Hotels' total room rates and inventory of more than 1,500 properties across North America and the UK. The agreement further ensures rate parity for all Travelport-connected users worldwide including corporate customers and online agencies booking through Galileo and Worldspan.
Magnuson will also participate in Travelport Complete Pricing Plus– the groundbreaking program which gives travel agents access to enhanced room and rule information in addition to detailed pricing information on optional room extras such as adding children to a booking, extra bedding and cribs. This streamlines the booking process, especially for leisure bookings, and provides a consistent approach with the way travel agencies price hotel stays.  In turn, this saves time for hoteliers, agents and travelers by returning more detailed information regarding hotel rates and room features.
Magnuson will also connect to Travelport's GDS systems using the Travelport XML Pro Technology Solution.  Customers will have access to real time rates, availability, and rules for Magnuson's multiple properties. Significantly it will position the hotel group to reduce its distribution costs by only supporting a single connection to both GDS platforms. Travelport-connected travel agents will also benefit from significant improvements in response times and a more efficient purchasing experience.
"Travelport's complete worldwide distribution to consumers and travel agencies will open up opportunities for all independent affiliates of Magnuson Hotels," stated co-CEO Thomas R. Magnuson.  "Travelport's integration with the new Magnuson Direct Reservation System will help provide global scale to every struggling independent hotel owner. Our participation in Complete Pricing Plus will give travel agents and therefore the traveler better visibility of our prices and facilities during the booking process, making booking Magnuson Hotels properties on the GDS as straightforward and efficient as possible."
"This partnership is great news for our customers, who will have full access to all available room rates, inventory and rate parity under the Magnuson Hotels portfolio and great news for Magnuson who will gain even greater access to the services and support delivered by Travelport's professional travel agency subscribers," said Keith Harrison, director, Strategic Hotel Content, Travelport.
"The agreement underlines the value of Travelport's global marketplace of approximately 60,000 travel agencies worldwide to large and mid-sized hotel companies alike and reinforces both the effectiveness of our Complete Pricing Plus program and also the efficiency and cost-effectiveness of the Travelport GDS XML Pro Technology Solution.
The Travelport GDS XML Pro Technology Solution interfaces with Magnuson's internal reservation system for real time rates, availability, and rules. Built over the Internet using Travelport XML Pro data exchange technology, the interface allows Magnuson to streamline transactions for its hotels using a cost-efficient and direct electronic path to the Worldspan and Galileo GDSs.