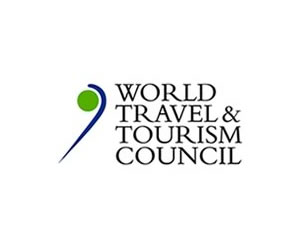 A small beach lodge helping to lift a community out of poverty, a project to regenerate an island's fragile eco-system, an international hotel company supporting the protection of  orangutans, turtles and coral reefs, and a national park collaborating with local villagers for wildlife conservation and preservation of  2000 year-old rock art sites, are among the twelve finalists in the 2011 Tourism for Tomorrow Awards unveiled today by the World Travel & Tourism Council (WTTC). The awards recognise achievements among businesses and destinations across the full spectrum of the travel and tourism industry.
"Travel & Tourism continues to make significant strides in balancing its success with its footprint on the world. After all, our destinations and products rely on the sustainability of our environment, and its diverse cultural and natural heritage to provide for our customers and employees, as well as the communities we live and work among," says David Scowsill, President & CEO of the World Travel & Tourism Council.
"For many years, the Tourism for Tomorrow Awards have helped showcase the projects, initiatives and operations that the industry is already undertaking. Our 12 finalists, drawn from 186 entries from over 60 countries, are carrying the flag for sustainable practices in our own and other industries."
Finalists were selected by an international panel of independent judges led by Costas Christ, Chairman of Judges and an internationally recognised expert on sustainable tourism. In the first stage of a comprehensive three-step process, they selected Award entries that best demonstrate the protection of natural and cultural heritage, delivering social and economic benefits to local people, and engaging in environmentally friendly operations, as well as other factors.
Unique among such Awards, judges will now visit each of the finalists to make in-depth assessments and gain a well-rounded picture of the organisations and businesses in practice. As part of the process, they meet with various stakeholders involved, including project representatives and employees, people from local communities, the private sector, and government officials. Highly competitive and a standard bearer in the industry, the Awards are given out in four different categories:
Global Tourism Business. Representing international companies with at least 500 employees, entrants' achievements marry corporate success with sustainable principles and practices. Finalists are:
•    Intrepid Travel, Australia, www.intrepidtravel.com
•    Sabre Holdings/Travelocity Global, USA, www.sabre-holdings.com
•    Shangri-La Hotels and Resorts, Hong Kong, www.shangri-la.com
Conservation. Entrants have made a tangible contribution to the preservation of nature, including the protection of wildlife, expanding and restoring natural habitat, and supporting biodiversity conservation. Finalists are:
•    Frégate Island Private, Seychelles, www.fregate.com
•    Singita Pamushana, Zimbabwe, www.singita.com
•    The Jane Goodall Institute/Budongo Ecotourism Development Project, Uganda, www.jgiuganda.org/projects_budongo.html
Community Benefit. Entrants directly benefit local people, supporting community development and enhancing cultural heritage. Finalists are:
•    Agri Tourism Development Corporation, India, www.agritourism.in
•    Guludo Beach Lodge, Mozambique, www.guludo.com
•    Pride 'n Purpose – Ulusaba Private Game Reserve, South Africa, www.ulusaba.virgin.com/pridenpurpose
Destination Stewardship. Entrants have successfully managed a sustainable tourism programme at the destination level, incorporating social, cultural, environmental, and economic benefits as well as multi-stakeholder engagement. Finalists are:
•    Alpine Pearls, Austria, www.alpine-pearls.com
•    iSimangaliso Wetland Park Authority, South Africa, www.isimangaliso.com
•    Nurture Lakeland, UK, www.nurturelakeland.org
"Travel & Tourism can have positive benefits for the planet and for local people, by fostering the preservation of our natural, cultural, and historical heritage and by supporting community empowerment and revitalisation," says Costas Christ.
"We are seeing a new horizon in the global Travel & Tourism industry, where more and more companies and destinations, both large and small, are leading the way forward in demonstrating tourism's opportunity for environmental stewardship and delivering tangible social and economic benefits.  With these awards, we commend those achievements and successes, and look forward to more companies and organisations engaging in sustainable tourism best practices in the future."
The winner selection committee is drawn from media, government, non-profit organisations and the private sector. In addition to Costas Christ, the 2011 judges are Keith Bellows, Editor-in-Chief of National Geographic Traveler, Lindsay Garbutt, CEO for the Ministry of Tourism, Civil Aviation & Culture, Belize, Fiona Jeffery, Chairman of World Travel Market & Just A Drop, and Robin Tauck, President of R Tauck & Partners.
Once again, winners and finalists will be recognized at WTTC's annual Global Travel & Tourism Summit, held this year at the sustainably-designed and certified Aria Resort in Las Vegas from 17 – 19 May. Delegates at the Summit will find out the winners in each category as part of the event's official opening ceremony and welcome dinner. The Tourism for Tomorrow Awards are organised in association with Travelport and the Travel Corporation's Conservation Foundation.