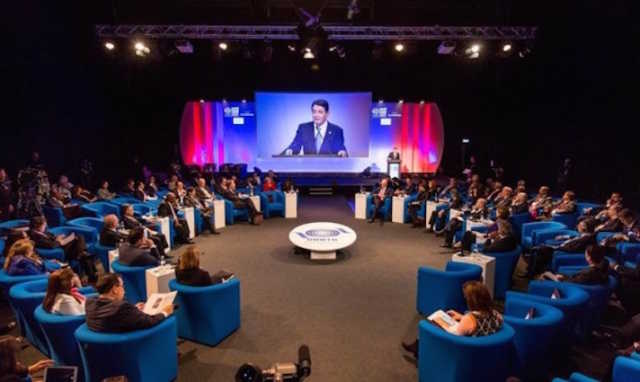 Summit of Ministers of UNWTO and WTM will discuss the so – called "overtourism" in the WTM in London on Tuesday, November 7, 2017.
The so – called "Overturismo" has become a hot topic in the news in recent months, with reports from around the world talking about "tourism-phobia" and showing images of citizens protesting against the "invasion of tourists" and the expulsion of the locals tourism companies.
"Managing the growing number of visitors to many popular areas of our planet, including cities, is crucial for the hosts and visitors, both international and domestic. Growth is not the enemy. The rising numbers are not the enemy. The growth is the eternal history of mankind. the growth of tourism can and should lead to economic prosperity, jobs and resources to fund environmental protection and cultural preservation and development of the community and the needs of progress, that not otherwise be available. However, to ensure that tourism is an enriching experience for both visitors and hosts, it requires policies and practices strong and sustainable tourism as well as the participation of governments and national and local governments, companies private sector and local communities. Secretary General, Taleb Rifai.
the theme will also Key World Responsible Tourism Day theme – the greatest day of responsible tourism action in the world – on Wednesday 8 November, and will feature all responsible tourism program during the three days of WTM London.
More than 1,200 million international tourists crossed the world in 2016 and is expected to grow to 1,800 million in 2030. Tourism generates 10% of global gross domestic product, is responsible for one in 10 jobs and 30% of world trade service making it the center of the economies and livelihoods of many countries.
In addition, 2017 is the International Year of the United Nations for Sustainable Tourism Development. Sustainable tourism sector is one that promotes environmental preservation and protection of tangible and intangible cultural heritage and promotes engagement, commitment and respect for local communities.
The Summit will discuss how to manage the growth of visitors to many popular destinations is essential for the hosts and visitors. It will examine how the growth and sustainability of tourism can and should go hand in hand.
WTM London, senior director Simon Press said: "the so – called 'Overtourism' is the key issue in the industry right now, so it is right that ministers and senior private sector leaders to discuss the issue as part of the WTO and WTM Ministers ' Summit.
"in previous years, summits offered ideas on issues such as terrorism, crisis management, travel seamless, social media, brand and legacy of" mega-events "like the World Cup and the Olympic Games.
"The summit this year will discuss the so – called overtourism the impact it is having on tourist destinations and local residents and seek solutions to help minimize the problem.
" WTM London is the only forum that offers many ministers with high industry leaders discuss major issues affecting the global tourism business. "