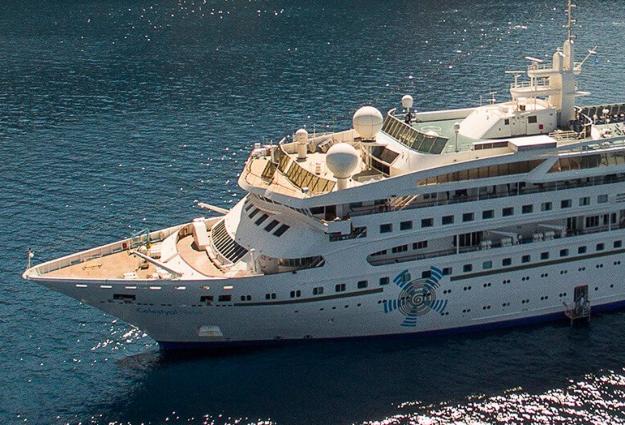 SetelHellas Deploys Cisco IP Telephony Service at Celestyal Cruises OfficesIn Piraeus and Nicosia and at Optimum Ship Management
Installation Will Integrate Communications, Foster Collaboration, Improve Efficiency and Increase Productivity throughout the Entire Enterprise
Celestyal Cruises, long an early-adopter of innovative technology, announced it has selected SetelHellas to equip its offices in Greece and Cyprus, including Optimum Ship Management, with Cisco IP telephony service. The installation will integrate communications, foster collaboration, improve efficiency and increase overall productivity throughout the entire enterprise.
The Cisco IP telephony solution, provided, implemented and supported by SetelHellas, combines B2B and B2C connectivity and enables Celestyal Cruises' teams in Greece and Cyprus to cooperate more effectively and to provide even better service to the company's partners and customers around the world. The solution includes Next Generation Communication Services, including VoIP, Instant Messaging, and Web and Video Conferencing, all of which enhance and strengthen the company's autonomous digital infrastructure and enable direct, instant communications between employees at all of the company's offices and between the company and its customers, partners and suppliers.
"We were looking to create a seamless interface between all of our offices, and SetelHellas provided us with a solution that bundles all of our communications into a single platform," said Celestyal Cruises CEO Kyriakos Anastassiadis. "We are constantly seeking to increase efficiency and productivity throughout our entire operation, and we now have the communications infrastructure in place to support better and faster communication internally and externally."
Mr. George Marinakis, Managing Director at SetelHellas S.A. quoted: "We are proud to provide added value solutions utilizing the best available technology in well-established organizations such as Celestyal Cruises. We are looking forward to strengthening and developing this business relationship further."
The Celestyal Cruises MIS/IT department will gradually exploit the entire system over the 2017 Aegean cruise season.