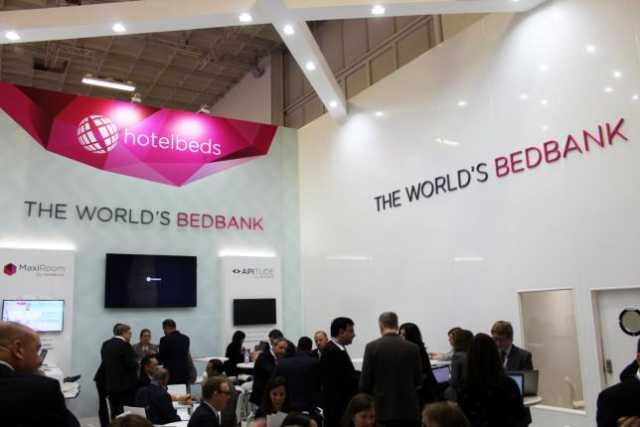 Solid increase in sales, despite slow local market growth
Spain top destination for German travellers with growth of 26% in Total Travel Value (TTV), followed by USA and Turkey (which was down from number two)
The average German traveller´s stay grew slightly from 4.12 days in 2015 to 4.19 days in 2016, above the European average of 3.28 days
Hotelbeds Group, the number one bedbank worldwide and a business-to-business provider of services to the travel industry, today announces at ITB Berlin that its Bedbank brands continued to outperform the German source market, growing above the market average for the year ended 31 December 2016.
Germany remained one of the most important source markets for Hotelbeds Group, where the company offers German intermediaries access to over 120,000 hotels, 20,000 transfers and 12,000 activities available in over 180 destinations globally.
As a destination for German travellers, Spain was the most visited country in 2016 with an increase of 26% in TTV. This was followed by the USA as a second destination choice, Turkey fell from second to third place as a destination for German travellers after experiencing a significant decline. Meanwhile other fast growing destinations for German travellers were Thailand, Greece, Portugal and Croatia.
The average stay for German travellers grew from 4.12 days in 2015 to 4.19 days in 2016, above the European average of 3.28 days. Greece recorded the longest average stay for Germans with 7.59 days, while the average stay in the UK by German travellers was 3.03 days. Despite being a long-haul destination, the USA average stay was only 3.24 days (this figure is surprisingly low because many Germans travelling in the US visit multiple-destinations).
Meanwhile average roomnight (RN) expenditure also increased from 89.89€ to 94.68€ in 2016 for the German market, below the average expenditure registered for the European market (101.12€).  Compared to the previous year, early bookings[2] recorded a 7% increase, although medium term[3] bookings still represented the most part of the bookings (46%), according to Hotelbeds Group's internal reports.
Carlos Muñoz, Bedbank Managing Director at Hotelbeds Group, commented: "We are pleased to announce that once again we have outperformed the local German source market and delivered solid growth in 2016 by selling more to our top clients – despite a challenging environment and Germany being a mature marketing.

¨We are confident that our solid business model and focused approach to adapting our products and services to each market – and in particular the significant growth in our product portfolio last year up to 120,000 hotels –  together with our ongoing investment to develop our technology offering, will ensure continued growth in 2017 in the German market."