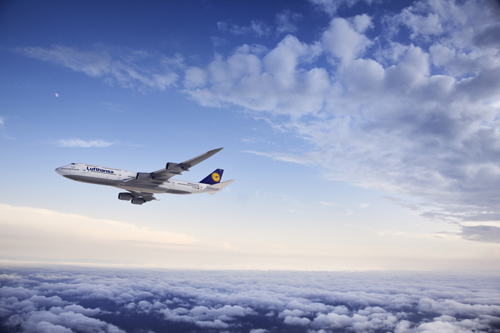 Athens welcomes for the first time ever "The Queen of the Skies" (on its inaugural landing)!


All eyes on air on 18th June! Lufthansa's new flagship aircraft, the impressive B747-8, will be entering proudly the Greek skies for the first time under Lufthansa livery. It is the largest aircraft ever produced by Boeing and the longest passenger aircraft in the world now in production. This specific airplane is brand new and will arrive at Athens International Airport, for its first – inaugural- landing, before it starts regular operations, joining the other B747-8 aircrafts of Lufthansa already operating to long haul destinations.
Greece, the land of unique and sincere hospitality, is ideal of this roadshow. Lufthansa seems to know that well, having selected "El. Venizelos" for the ultimate honor to welcome the newly delivered 747-8 Intercontinental on its first touch-down! Preparations are already underway for the Welcoming Ceremony, which will be attended by esteemed partners and numerous journalists, who will have the opportunity to enjoy a first glimpse of the luxurious interior and impressive exterior of this state-of-the-art aircraft.
The German flag carrier is the first -and up until now- the only commercial airline to deploy the new 747-8 on long-range, intercontinental routes, putting the first ones into service between Frankfurt and Washington DC., New Delhi, Bangalore, Hong Kong, Los Angeles and Miami.
The B747-8 is an upgraded, elongated version of the classic and legendary 747. Its spacious cabin reportedly seats 358 passengers, compared to Boeing's standard 467 – with eight seats in first-class, 92 in business and 258 in economy.