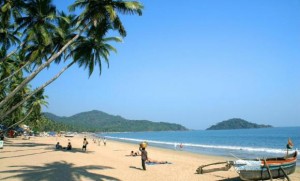 An attractive opening offer is awaiting guests at the brand new Swissôtel Goa, which opens its doors on the 1st of March. A discount of 25 percent is given to those who stay at least for two nights until the 31st of May 2013. The offer includes daily complimentary buffet breakfast and a three-course set dinner or buffet dinner at North Café as well as a late check out until 4pm.
The Swissôtel Goa is located in the town of Calangute which is one of the most popular tourist destinations in North Goa, only 16 kms from the capital city Panaji and within an hour's drive from Goa's international airport. The 135 guestrooms and suites are designed and proportioned among nine three level buildings, which are set within a tropical garden featuring idyllic lily ponds and a courtyard pool area. Rooms vary in size between 31 m and 64m, depending on category, and feature modern design elements. An all-day dining restaurant, pool bar, cafe, fitness centre, adult and children's pools, kid's club, as well as conference and banquet facilities will delight even the most discerning guests. The hotel will also have an exclusive beach club for its guests on Calangute beach. Designed by Malaysian Architects Chong Chee Ching and Greg Dall, the elements in the lobby and throughout the resort are accented by numerous works by the Indian artist Krsna Mehta are distributed throughout the resort which present modern and colourful design highlights. The most important night-life happenings and restaurants of North Goa are only a few minutes' walk from Swissôtel Goa.
Goa is a former Portuguese administrated region and is India's smallest state with a population of approximately 1.5 million. This year-round vacation destination with its famous cuisine and Portuguese influence provides inspiration with its endless beaches which have delighted tourists from around the world for many years. Goa is a one hour flight away from Mumbai and Bangalore and two hours from Delhi.

To reserve this offer guests may go to www.swissotel.com/hotels/goa via e-mail at reservations.goa@swissotel.com.