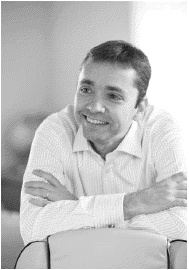 Increased support and a more proactive role in shaping a level playing field for European Regions Airline Association (ERA*) members are key focuses for the Association's new Director General, Simon McNamara.

McNamara, who took over as Director General from 1 January, explains: "The eurozone crisis is far from over and Europe's airline business is facing significant challenges. With no immediate prospect of a return to more profitable times it is vital that ERA works even more closely with its members to support them through this difficult period."
Under McNamara's leadership ERA will highlight the aviation sector's vital contribution to Europe's future economic prosperity, particularly in the regions of Europe. "ERA engages with governments, institutions within the EU and other key stakeholders on behalf of its members. I intend to ensure that our members' concerns are addressed and considered within effective and fair regulations."
McNamara is ERA's third Director General since its formation in 1980 in Switzerland. A graduate of City University, London, McNamara also holds an MSc from Cranfield University. His career in aviation spans nearly 20 years – prior to joining ERA in 1999, McNamara held positions at The FLIGHT DATA Co and the International Federation of Air Line Pilots' Associations.
As Director General of ERA McNamara travels extensively within Europe meeting with policy – making bodies such as EASA and the European Parliament and Council.