Norwegian Cruise Line drops all Egypt calls for 2014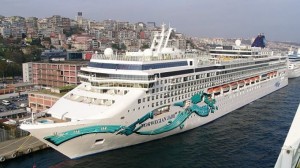 Norwegian Cruise Line has dropped all remaining calls in Egypt on its schedule through 2014.

The line announced that more than half a dozen 10-night Eastern Mediterranean sailings over the winter of 2013-14 that had included a stop in Alexandria, Egypt have been revised to substitute a visit to Istanbul and Naples, Italy.
The voyages, on the 2,402-passenger Norwegian Jade, begin and end in Civitavecchia, Italy (near Rome) and also include stops in Katakolon, Greece; Piraeus (Athens), Greece; and Izmir, Turkey.
The change comes just three months after the company dropped all Egypt calls scheduled for the current winter, citing recent events in the country and feedback from customers.
Norwegian Cruise Line also is revising nine-night Canary Islands and Morocco sailings scheduled for the winter of 2013-14. The Norwegian Spirit will visit Casablanca, Morocco instead of the Canary Islands' Santa Cruz de Tenerife.
The company did not say why it was making the latest changes.